 Arqiva Award entries close at midnight

Today is the final day for commercial radio stations to submit their entries for this year's Arqiva Awards.
Station staff have until midnight tonight to put themselves and their shows forward for consideration by the judges across 28 different categories.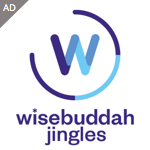 The awards are organised by Radio Centre, which represents many commercial radio groups across the UK. Radio Today understands that stations from non-Radio Centre member groups including UTV Media and UKRD will once again not be taking part in the awards.
For 2012, there's a new category of 'Radio Station Event of the Year', while the Digital Station of the Year category has been dropped and digital-only stations are instead being judged alongside analogue stations. The 'Station', 'Breakfast' and 'Presenter' awards are also split into two streams based on TSA size this year to allow stations to compete more fairly.
Chairman of the Judging Committee, John Myers, said: "The awards, now in their 17th year, celebrate achievement across the whole spectrum of commercial radio, from presenters and programming to advertising and marketing. I would like to take this opportunity to encourage you to enter and showcase all the great work you are doing."
The Arqiva Commercial Radio Awards 2012 will be handed out on 4th July in central London.