BBC Radio Wales announces line-up change
Louise Elliott is to take over from Roy Noble as presenter of the BBC Radio Wales afternoon show.
Noble is moving to Sundays along with Jamie Owen, while Jason Mohammad takes over weekdays 10am-1pm.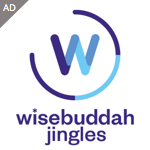 The changes – which also see Good Morning Wales extended to 10am and include a daily phone-in with Oliver Hides – will take place from late September. Good Evening Wales is also lengthened to run 4-6.30pm.
Louise says: "I am hoping to build on the amazing relationship Roy has always enjoyed with his loyal audience during the afternoons, and bring along my own fresh approach."
Jason Mohammad said: "I am so excited to be part of this new line-up. I'm thrilled to have been given an extended programme which allows me to continue to talk to our listeners, challenge the decision makers and discuss a wide variety of issues that matter to the people of Wales."
Roy Noble is moving to Sunday mornings 10.30am-12noon and will be followed by a new series on Wales' landscape hosted by Jamie Owen.
Steve Austins, Editor of BBC Radio Wales says: "I'm delighted to unveil the new look to BBC Radio Wales from the autumn. Jason and Louise are tremendous broadcasters who have built up a great rapport with the audience over the last few years and will provide a solid backbone to weekdays. I'm confident the new schedule will provide an excellent listen for the audience."