 UTV Media's local radio division is to partner with sister station talkSPORT on a promotion for the first time.
Chesterfield station Peak FM has announced a deal with Johnstone's Paint and talkSPORT to get behind the town's football team in the Johnstone's Paint Trophy final at Wembley.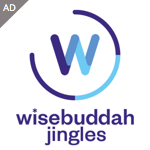 Chesterfield FC are playing Swindon Town a week on Sunday. All next week Peak FM is giving listeners the chance to win a pair of tickets every day. The station will broadcast live commentary of the final on 25th March with its usual team of Rob Daly, Adam Bates, Aaron Downs and Richard Pearson.
talkSPORT is also giving away £500 cash and £500 in Johnstone's Decorating Centre vouchers each day next week, with VIP tickets for the Wembley match also up for grabs.
Gina Laycock, Marketing Manager of Johnstone's Decorating Centres, said: "We're really pleased to work with talkSPORT and Peak FM as it gives us a real opportunity to reach both national and local customers, and we feel that the audience is a perfect fit for our brand."
Julian Carter, Commercial Director for UTV Media (GB)/talkSPORT Regional, said "This is the first media deal that's been brokered for talkSPORT with local ILR up-weight, and is a brilliant example of cross-media effectiveness. Johnstone's have been great to work with and they fit very well with our listeners."