 Digital radio named top in-car gadget

A new poll published by 'What Car?' shows that a digital radio is most popular must-have gadget for people getting new cars.
44% of those surveyed opted for in-car DAB as their first preference, followed by a reversing camera (38%), mobile internet hotspot (10%) and lane departure warning system (8%).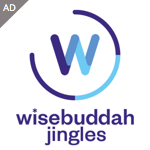 A separate survey out today questioned VW and Audi customers and found that 75% are satisfied with their in-car digital radio (up from 70% last year), while drivers said sound quality (70%) and station choice (63%) were the things they liked most about having digital radio in their car.
Fewer than 5% of cars on the road in the UK currently have a DAB set in them, but 23% of new cars sold in March 2012 had one as standard. Sales of DAB car audio devices for people to fit to their existing cars increased 40% in the three months to the end of March when compared with the same period in 2011.
Paul Everitt, CEO of the Society of Motor Manufacturers, said: "New cars are increasingly being fitted with digital radios and we expect this trend to accelerate over the coming years with the majority of new cars being digitally enabled by the end of 2013."
Ford Ennals, CEO of Digital Radio UK, said: "The What Car? poll result and VW research confirms the increasing popularity of digital radio in-car. A digital radio in your car transforms your listening experience and with 40% of homes having a digital radio and the launch of new unmissable content on digital radio this summer, including BBC Radio 5 Live Olympics Extra, we can expect the fitting of digital radios in cars to accelerate."
The survey findings come as the BBC announces it has now finished its latest DAB transmitter upgrade programme, giving the UK a 93% coverage of its national multiplex. The latest area to benefit is Cumbria, with the Knott Farm transmitter adding coverage to the M6 around Tebay. Another recent switch-on in Shaftesbury gives more than 30,000 extra people in north Dorset reception of the BBC national multiplex for the first time too.
Tim Davie, Director of Audio and Music at the BBC, said: "Our intent is to build national distribution to over 97% of the population which will benefit all areas including Scotland, Wales and Northern Ireland. We forecast that this will ensure that the UK motorway network has complete continuous coverage and primary road coverage is approaching FM."