 The BBC's annual report shows the Corporation spent an extra £2.5m more on Radio 1 in 2011-2012 than it did in 2010-2011.
During the same time, BBC Radio 5 live had £3.5m less spent on it whilst Radio 4 had its overall spend decreased by £4.8m.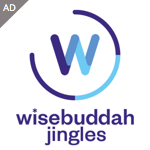 In the same report, BBC Local Radio spent just under a million less, but radio in general was up just £2m from £638.1m to £640.1m.
Around the networks, total spend was up at 1 Xtra. Radio 2, Radio 3, 5 live Sports Extra, 6 Music Asian Network, Radio Wales and Radio Ulster/Foyle. BBC Radio Scotland, Radio nan Gaidhael and Radio Cymru managed to spend less than the previous 12 months.
The spendings on stations currently stands at £50.6m for Radio 1, £60.5m for Radio 2, £52.5m for Radio 3, £115.9 for Radio 4 and £69.3 for 5live. 1Xtra costs £11.1m, 6Music costs £11.7m and Radio 4 Extra costs £8.2m BBC Local Radio (England) comes in at £146.5m for all 40, which is approx three and a half million each.
It's also been reported that BBC Radio 2 breakfast host Chris Evans is one of six stars paid over £1m a year, along with Graham Norton and Gary Lineker, but the report does not name names.
See the report in full here.