 The BBC Trust has today appointed George Entwistle as the Director-General of the BBC.
George Entwistle, who is currently Director of BBC Vision on a salary of £270,000, will take over from current Director-General Mark Thompson on a salary of £450,000 per year.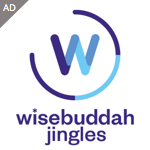 Mark Thompson announced his intention to leave the BBC in March this year and will hand over to George Entwistle in the autumn.
As Director of Vision, George was responsible for BBC One, BBC Two, BBC Three, BBC Four, BBC One HD, BBC HD, BBC Films, Vision Productions and had editorial oversight for UKTV.
His background is solely television, and has been with the BBC since 1989, working his way up to Editor of Newsnight in 2001. He also worked on programmes such as Tomorrow's World and The Culture Show.
Announcing the appointment, BBC Trust Chairman Lord Patten said: "George is a creative leader for a creative organisation.
"His experience of making and delivering great programmes that audiences love – built up through many years of working for the Corporation – will prove invaluable as he and his team work to ensure the BBC remains the greatest broadcaster in the world.
"Above all George is passionate about the BBC, is committed to its public service ethos and has a clear vision for how it can harness the creativity and commitment of its staff to continue to serve audiences in ever more innovative ways."
George Entwistle said: "I'm delighted that the Chairman and Trustees have decided I'm the right person for the job. And I'm very excited about all that lies ahead. I love the BBC and it's a privilege to be asked to lead it into the next stage of its creative life."
Mark Thompson said: "I think this is a brilliant appointment. George has shown himself to be an outstanding leader with an intuitive understanding of public sector broadcasting. He has a formidable track record as a programme maker and in recent years has also shown his calibre as a leader. I wish him and the BBC every success in the years to come."
Lord Patten added: "I once again want to pay tribute to Mark Thompson. His creativity, vision and leadership have made him an outstanding Director-General of the BBC and he will be sorely missed."
Radio Independents Group Chair Phil Critchlow from TBI Media told RadioToday he welcomed the appointment of Entwistle. "George has a good awareness of the independent sector and the range of innovative ideas and talent we can bring to the BBC," he said. "Indie radio producers have been working hard to grow their impact on BBC schedules, and to this end very much look forward to discussing the future with George."