Real and Smooth continue to help heroes

Real Radio, Real Radio XS and Smooth Radio are to raise more money for Help for Heroes.

Timed to coincide with the fifth anniversary of the charity, the groups 4th Help for Heroes Day will take place on Friday 28th September. Smooth and Real stations across the UK will be asking listeners to help them achieve their goal of raising a total of over £1 million for the injured servicemen and women's charity.
The day will include stories from injured troops, messages of support from celebrities and an auction which will include an all-expenses paid cruise with the band KISS at Halloween which will include live performances on deck plus concert tickets and return flights to Miami.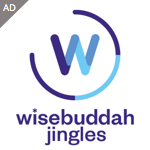 Across the stations eight sites in England, Wales and Scotland fund-raising initiatives will also include county wide pub quizzes, an army tank race in Scotland, tandem bike rides across Wales and a 3500 mile staff spin-bike relay at the group's North West HQ – the distance from London to Afghanistan.
Real and Smooth Group Programme Director John Simons said: "Our listeners have been incredibly generous over the last three years and it would be fantastic if this year we could reach that magic million. Help for Heroes does such an incredible job and even when our troops are all home from Afghanistan, their work in helping rehabilitate soldiers into the community will continue for many years to come."
Real and Smooth Radio Ltd is the new name for GMG Radio after the group was sold to Global Radio. Global is awaiting reviews by Ofcom, the OFT and the Competition Commission before its plans for the stations can be revealed and implemented.