 ReelWorld and Bauer Radio in imaging deal

ReelWorld Productions and Bauer Radio have entered into a partnership for 20 stations to use ReelWorld's Production Vault.

The deal applied to station such as Key 103, Kiss, Kerrang! CFM and Radio Clyde.
ReelWorld's European Director is Anthony Gay, who left Bauer after 17 years last year, and is happy with the new deal: "Production Vault is a producer's secret weapon, simply the best that's out there, and I'm thrilled that we're working with a group where high quality on air output is held in such high esteem."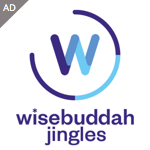 Bauer Media Digital Commercial Director Jo Baldwin said: "The quality and depth of Production Vault is big enough to satisfy the different needs of all our stations and the regular weekly updates will be useful."
Production Vault is ReelWorld's constantly updated production service that adds beds, promos, sweepers, and sound design on a weekly basis. It comes in 8 formats including CHR, Hot AC, and Rock and contains over 50,000 pieces of individual audio.