 Bauer Media has breached Ofcom rules by not mentioning a premium-rate text competition was running across five AM stations across Scotland.

The case comes just weeks after Global Radio's "Who's On Heart" promotion was found to have breached the same rule, and after Northsound's FM station ran in trouble with a competition to win a trip to the Eurovision song contest.
Bauer's "Thousand Pound Thursday" ran during both local programming and network shows on Northsound 2, Clyde 2, Tay AM, Forth 2 and Westsound. The £1,000 prize was delivered in person by one of the presenters of the networked programming, with the presenter saying on air: "Tell us where you're texting from and I could be knocking on your door with a grand in my hand tonight"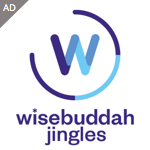 Ofcom received a complaint from a Northsound 2 listener, who said that the competition's promotion didn't say it was running on a network of five stations. The complainant said this, and the delivery method of the prize, gave the false impression that the competition could only be entered by listeners in the local area of each particular station.
Bauer Media said that this competition was the first network competition across its AM stations in Scotland and as such, human error led to its normal compliance procedures not being followed. It had contacted its text system supplier for advice on compliance and was told that it didn't need to state on air that the competition was Scotland-wide. The competition therefore went to air without this
information.
Bauer also said that the presenter responsible for delivering the prize does not disguise the fact that his show broadcasts over a number of stations, and maintained that listeners would not be under the impression that the presenter was local to any particular station. However, it had however now updated all competition promotions to include references to the fact they are conducted across a number of networked stations.
In its ruling, Ofcom said that it "considered the fact that the competitions were being run across the network of five stations to be a significant condition that may have affected listeners' decisions to participate. Without any information about the competitions being run over the five stations, listeners would have entered unaware that they were competing against a significantly larger number of people and therefore would have had a lower chance of being selected to win the prize than they were likely to have anticipated. Furthermore, stating on air that the presenter would hand deliver the prize was likely to have unintentionally added to the impression that the competition was being conducted locally."
The regulator said that it was "particularly concerned" that Bauer Media had sought and acted upon compliance advice from its text system supplier which directly contradicted Ofcom's Broadcasting Code guidance. This says that "where a competition is run simultaneously across a number of stations, e.g. a radio network, and the main prize is not awarded by each local/regional service, we would normally expect that it has to be made clear that other services are participating." Ofcom found that the promotion of the competitions on all five stations breached Rule 2.15 of its Code.