 More managers leave ex-GMG Radio stations

Real and Smooth Ltd has made a reduction in staff and management positions as it gets ready for a future under Global Radio.

The company will not confirm the number of people affected, but those leaving include Real Radio's Brand Director Mark Matthews, Group Head of Marketing Helen Dickinson and Communications Managers Malcolm Packer and Joe Burton.
These are in addition to the presenters and producers who left last week as Real Radio introduced networked daytimes.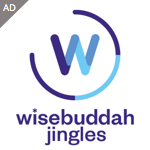 We're told it's all part of a restructure within the programming functions to secure the long-term "efficiency and profitability" of the business, which has been people from marketing, PR and administrative teams leave the company during October.
Real and Smooth Limited Chief Executive Mark Lee said: "The changes to Real Radio will lead to a restructure within the programming functions and this will inevitably lead to a reduction in staff. It was also an appropriate time to assess the structure of some group functions within the company and we are also planning to reduce staff within our marketing, PR and administrative teams.
"These changes are no reflection on the commitment, talent and passion of the people involved but have been part of the long-term business plan for the group and are necessary to increase the efficiency and profitability of the business."
Mark Matthews, who has been with the company for five years, told RadioToday.co.uk: "I've loved being involved in so many great projects in my five years at GMG Radio. From the Smooth Documentaries to the launch of Rock Radio and the refocussing of Real Radio I think we did some really creative and innovative stuff. And let's not forget two Sony Gold's and an Arqiva for Real Breakfast shows over the last two years. Good Times."
Before Real Radio, Mark was North West Regional Managing Director at TLRC, MD at 2BR and Programme Director at Kiss 100 London. Before management, Mark presented on many stations including as launch breakfast show host at Rock FM.
Helen Dickinson has been with the company for over a decade, and previously worked with former CEO John Myers on the launch of Century Radio NW in 1998. In 2005 Helen was appointed as Group Marketing Manager.
"I've had a fantastic 10 years helping to build two of Britain's strongest commercial radio brands, and am now looking at future challenges where creative marketing can make a real difference," Helen told RadioToday.co.uk
Last month Real Radio Wales' Managing Director Tony Dowling left to join a newspaper group, Group Commercial Director Jonathan Gillespie left in September and CEO Stuart Taylor left with immediate effect when GMG sold their radio division.
Real and Smooth Ltd is currently waiting for the outcome of an investigation by the Competition Commission after Global Radio bought the company in June 2012.