 Tim Davie to be BBC Acting Director General

BBC Director of Audio and Music Tim Davie has been appointed as Acting Director General of the BBC following George Entwistle's resignation.

It was announced in October that Tim would be taking over as Chief Executive Officer of BBC Worldwide on December 1st, but that appears to be on-hold now depending on the outcome of this developing story.
Tim was also due to open the annual radio industry conference, The Radio Festival on Monday, but this will now be made by BBC Radio 2 controller Bob Shennan.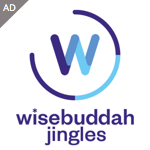 George Entwistle resigned from his post live on television Saturday evening, saying "In the light of the fact that the Director-General is also the Editor-in-Chief and ultimately responsible for all content; and in the light of the unacceptable journalistic standards of the Newsnight film broadcast on Friday 2nd November; I have decided that the honourable thing to do is to step down from the post of Director-General."
He's only been in the role for seven weeks but been with the BBC for 23 years.
"To have been the Director-General of the BBC even for a short period, and in the most challenging of circumstances, has been a great honour," George said.
Tim Davie was responsible for BBC Radios 1, 2, 3, 4 and the BBC digital radio stations 1Xtra, 6Music, BBC 4Extra and the Asian Network, as well as overseeing the three BBC orchestras in England, the BBC Singers, the BBC Proms and leading the BBC's music output on television and online.