 TeamRock Radio CEO to speak at Next Radio

Billy Anderson, CEO of TeamRock Radio and former GMG boss will be one of the speakers at the upcoming Next Radio conference.

It will be Billy's first appearance since the launch of the national rock radio station just a few months ago, where delegates will hear first-hand how it's going.
Also announced as speakers are Absolute Radio's hometime presenter Geoff Lloyd, Real & Smooth's current Group PD John Simons, the founder of SW Radio Africa Gerry Jackson, and BBC Radio 5 live reporter Nick Garnett.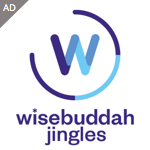 Bruce Daisley from Twitter, Simon Hirst from Capital FM Yorkshire, BBC Music Events Sam Bailey and Philippa Aylott from BBC Radio 2 are also speaking.
The conference, run by Matt Deegan and James Cridland, is now in its third year and has moved to a larger venue in London's Blackfriars. Tickets are available, until 9 August, at the early-bird price of £99.
Speaking to RadioToday, James Cridland said: "We're delighted to have such a wide range of high profile speakers at this event. There'll be great tips on how to health-check your breakfast show, details about tools that reporters are now using to bring great audio from wherever they are, and great ideas from other types of radio overseas, it's shaping up to be the best Next Radio yet."
A current list of speakers is at nextrad.io/conference/ from where you can book your tickets.