 It's been a difficult first six months of 2013 for talkSPORT owner UTV Media, as the station's advertising revenue falls £3.4m since last year.

Local radio revenue is also down from £10.7m to £10.3m, meaning total radio revenue was down by 14% to £24.1m from £27.9m in 2012 and operating profit fell from £6.7m to 2.5m.
Chairman Richard Huntingford said: "Good progress has been made in extending the talkSPORT brand and content beyond the UK, on the back of our 2012 agreement to become Global Audio Partner of the Premier League. By the end of June 2013 we had secured new syndication partners in multiple markets including China, Malaysia and Vietnam.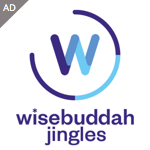 "In addition to these, more recently we announced agreements in Singapore and with the USA's Dial Global. We have also successfully extended our agreement with the Premier League to include radio commentary inside Europe (excluding the UK and Ireland) for the first time."
In Ireland, UTV Media's radio stations posted pre-tax profits of £6.1m in the first six months of 2013, down from £10.7m in the previous year.
The company is expecting improved performance in the second half of 2013.