 Who's on Heart returns for 2014 to Heart

Heart's annual station-wide promotion Who's on Heart is back for another year with a rolling jackpot and three new secret voices.
The network-wide competition, which last year gave away a single prize of £125,000 started this week and will go on till the correct answers are given.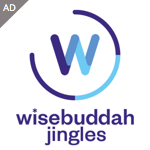 Heart offers £10,000 for first the person to correctly identify one of the celebrities saying "who's" "on" "heart", with £20,000 going to the first person to name a second celebrity. But the first listener to guess all three celebrities correctly will win the big cash jackpot, which started at £30,000 and is getting bigger every time the game is played. The current jackpot stands at £30,800.
In 2012, Ofcom upheld one compaint from a listener who said Toby Anstis didn't make it clear enough the promotion was running across the Heart network – despite produced messages before each competition round explaining so.