BBC Radio 3 marks Shakespeare anniversary

BBC Radio 3 is to mark the 450th anniversary of Shakespeare's birth with a series of programming exploring his work and the people who direct and perform it.
One of the special features is a nightly 15 minute programme called "In Praise of the Midlands" – created by radio indie Made in Manchester.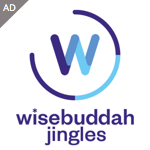 "This is England's forgotten region," says Made in Manchester Creative Director Ashley Byrne. "There's a wealth of history, heritage, culture that has sprung from this area but it rarely, if ever, gets talked about in the binary media battle between North and South."
Midlander Robert Shore, who hails from Mansfield – scene of many a clash during the miners' strike of the 80s – is producing the series, which consists of five essays mostly written and delivered by proud Midlanders.
Ashley Byrne says: "Few people associate Shakespeare with the Midlands but as listeners will discover his Midlands roots shaped his creativity."
"But the Midlands is more than Shakespeare and more than Birmingham too. In these Essays we hear about Nottinghamshire's rebellious traditions as we celebrate the work of Alan Sillitoe and Saturday Night and Sunday Morning. And where exactly does a county like Northamptonshire sit? Miranda star Katherine Jakeways examines how she's only just realised she is from the Midlands!"
Ashley adds: "We hope this series gets people thinking a bit more about a huge region which has been central to England and the UK's success over the years."
"Across the five nights," says Robert Shore, "the Essayists sketch in a broad history of the Midlands – from the groundbreaking work of the Ice Age artists at Creswell Crags to the world-reconfiguring innovations of the Lunar Society. But they also offer personal reflections on growing up in the Midlands, evoking the sights and impressions of their early years that told them what it meant and means to be a Midlander."
The Essay: In Praise of the Midlands was ordered by Radio 3 Commissioning Editor Matthew Dodd and will air on the network from 22.45-23.00 each night from 21st April through to 25th April with the programme celebrating Shakespeare The Midlander airing on Wednesday 23rd April.
Programme details
Monday: Geoff Dyer looks at 'D H Lawrence and the Men of the Midlands'.
Tuesday: Henry Hitchings considers Erasmus Darwin – 'The Leonardo da Vinci of the Midlands'.
Wednesday: On the Bard's 450th anniversary, Dominic Dromgoole looks at 'Shakespeare The Midlander'.
Thursday – James Walker sets out in praise of Alan Sillitoe, 'Bard of Nottingham'.
Friday – Writer Katherine Jakeways on Adrian Mole, 'Poet of the Midlands', and how she's only recently become aware of her Midlands heritage.