Classic FM appoints new Composer in Residence

Classic FM has appointed Debbie Wiseman MBE as its new Composer in Residence.
Debbie's first commission for the Global station is a work entitled The Musical Zodiac, a twelve-movement suite inspired by characteristics of the astrological signs. The work will be released on the Classic FM label in September 2016.
Throughout the year, she will also be a regular guest on Charlotte Green's Culture Club. Debbie has written more than 200 film and television scores, including Tom and Viv, which was nominated for two Academy Awards, Haunted and Wilde. She has written a host of scores for television such as Warriors, Judge John Deed, A Poet in New York, Father Brown and most recently, Wolf Hall, the soundtrack to which entered the Classic FM Chart at number one.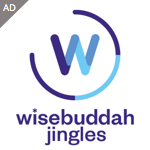 Classic FM's inaugural Composer in Residence was Joby Talbot, who was appointed to the role in 2004. He was succeeded by Patrick Hawes and, from 2008 until the end of 2014, the position was held by Howard Goodall.
Classic FM's Managing Editor Sam Jackson said: "We have had the fortune of working with three brilliant Composers in Residence at Classic FM and I'm delighted that Debbie Wiseman has now agreed to take on this exciting position. I'm confident that the new work we've commissioned Debbie to write will be hugely popular with our audience and the whole team is looking forward to working with her."
Debbie Wiseman added: "I am thrilled to be Classic FM's new Composer in Residence, but also to be working on a new album project is especially exciting. The idea of writing The Musical Zodiac presented a wonderful opportunity to create music inspired by the individual characteristics of each star sign. I hope that people might even recognise their own personality traits within the movement that is dedicated to their sign! It will be a huge honour to record the album and bring the music to life next year."