Two applications for Telford radio licence

Signal 107 and Fusion Radio are the two radio stations proposed for the expiring Telford FM commercial radio licence.
Signal licence owner talkSPORT Ltd wants to continue running the licence as Signal 107, with all programmes created from Wolverhampton. The Format is specified as: "A community-oriented, broad music station for telford, aimed at 25 to 54 year-olds"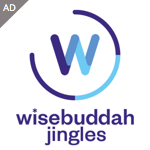 Fusion Radio Telford Limited wants to offer "A broad music and information station for telford targeting, reflecting and embracing all the town's key social and ethnic groups. Highly focused on local news and information; and playing a wide range of music aimed at 25-64 year-olds".
Fusion Radio is backed by Panjab Radio, recent bidders for the Wolverhampton licence which was also expiring. This was re-awarded to Signal 107. Panjab also applied for the Coventry licence but lost to current licence operators Quidem. Fusion propose a locally run service with local output 24 hours a day.
talkSPORT says all programmes will be networked 24 hours a day, and lists the financial backing of a stable and successful parent group as one of the reasons to be rewarded the licence. However, the strategic review of assets owned by its parent group including Signal 107 is ongoing.
The Telford licence launched in 1999 as Telford FM, but the Telford and Shrewsbury licences were merged in 2010 by Midland News Association to form The Severn. Two years later UTV bought MNA and rebranded The Wolf in Wolverhampton and The Severn to Signal 107. Today all programmes in Wolverhampton, Oswestry, Telford, Shrewsbury and Kidderminster all carry exactly the same output other than 'split' news and commercials.
Ofcom welcomes the views of the public about the local needs of listeners in the area and the type of service required.