Ofcom resolves recent Geoff Lloyd incident

Absolute Radio has said sorry after stand-in presenter/comedian Lou Sanders caused Ofcom to investigate the Geoff Lloyd show.

Lou was covering for Annabel Port when the presenters on the show were discussing chat-up lines. At 18:40 on January 14th there was an item featuring Lou Sanders reading out a number of "unisex…chat-up lines".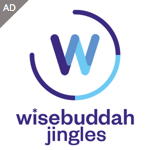 One of the lines was read out by Lou Sanders who said: "Hello sweetie, do you have the time….. to suck me off?!"
Geoff Lloyd immediately said: "Sorry about that listeners" and then played a music track. After the track had finished, both Geoff Lloyd and Lou Sanders apologised for what she had said.
Ofcom considered the material raised issues warranting investigation under the following rules of the Code:
Rule 1.16: "Offensive language must not be broadcast…when children are particularly likely to be listening (in the case of radio) unless it is justified by the context…"
When asked, Absolute Radio explained that Lou Sanders was "briefed before the programme about the station and broadcast slot, all of which reflected the Code". The Licensee said that ahead of the programme, Lou Sanders had prepared material "based on chat-up lines" which was approved by the producer. However, during the broadcast Lou Sanders "went off the approved script".
Lou Sanders was immediately warned by the show's producer about her conduct, Absolute Radio told Ofcom.
Ofcom said: "We noted that in order to emphasise the end of this chat-up line, Lou Sanders shouted the words "to suck me off". We considered that this was a clear reference to the sexual act of fellatio, and as such would be inappropriate for any children listening in the audience.
But despite the regulator finding that Children are particularly likely to be listening, it took into account that the regular co-presenter Geoff Lloyd immediately apologised and considered the matter resolved.