Capital goes ad-free in Ministry of Sound deal

The Capital network will go commercial free every Friday and Saturday night from 10pm-6am for 'The Capital Weekender with Ministry of Sound'.
The weekend schedule has also changed, and will be branded as The weekend lives on Capital.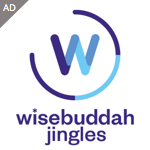 The 10pm – 6am show will be hosted by a variety of DJs including Coco Cole, Mike Wooller and Goldierocks. Martin Garrix will continue his existing show at 1am on a Friday night / Saturday morning.
Capital XTRA will also be going ad free from 10pm to 6am on Friday and Saturday nights.
The new weekend schedule on Capital FM looks like this:
Friday:
7pm – The official start to the weekend – Friday night Capital with Marvin Humes
10pm – The Capital Weekender with Ministry of Sound, non-stop in the mix, ad free
Saturday:
6am – Capital Breakfast with Dave Berry, George and Lilah
9am – Rob Howard
12 Noon – The local shows – London – Ant Payne and unchanged locally around the network
4pm – Will Cozens
7pm – Saturday night Capital – JJ will be getting us ready for the second day of The Capital Weekender with Ministry of Sound
10pm – The Capital Weekender with Ministry of Sound, non-stop in the mix, ad free
Sunday:
6am – The Bassman
9am – Roman Kemp
12 noon – The local shows – London – Will Cozens and unchanged locally around the network.
4pm – The Vodafone Big Top 40 with Marvin Humes
7pm, – Marvin Humes' Capital throwback hour special
8pm – The weekend lives on with JJ
Ashley Tabor, founder & executive president of Global, and Capital's Managing Editor said: "'The Capital Weekender with Ministry of Sound' is a perfect partnership, bringing the best Friday & Saturday night show on the radio to our listeners. These shows lend themselves perfectly to the non-stop nature of ad free programming and I'm delighted Global is able to be bold and deliver the right output at the right time to the listener."
He continued: "Alongside our new 'The weekend lives on Capital' schedule, this really is a very exciting set of changes at Capital."
Lohan Presencer, CEO of Ministry of Sound said: "We're delighted to be partnering with Global to bring 'The Capital Weekender with Ministry of Sound' to the airwaves across the UK. The blend of Ministry's dance expertise and brand, with the scale and professionalism of the Capital network and Global team is a match made in heaven."