An exclusive LBC investigation into illegal minicab drivers operating in London was cited in the House of Commons.
It appeared recently during the introduction of the Taxi and Private Hire Vehicle Operations (Regulation) bill.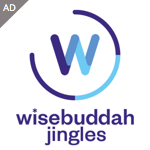 Theo Usherwood, LBC's political editor, carried out the investigation earlier this month. He managed to secure a private hire vehicle license from a TfL test centre using someone else's car, log book, MOT and without proper insurance.
The bill was introduced into the House by Wes Streeting (Ilford North, Labour). He said: "An investigation for LBC by Theo Usherwood exposed the ease with which individuals can access a private hire licence without adequate insurance.
"We know that a number of vehicles are already on the road without appropriate insurance – Some private hire vehicles are illegally plying for hire and touting, increasing the risk of passengers getting into cars driven by unlicensed and unknown drivers, with considerable risk to their safety. This is an illegal practice that the regulators ought to be acting a lot harder on."
Mayor of London Boris Johnson told LBC presenter Nick Ferrari earlier this month that he is looking at changing the rules on minicab licenses following LBC's investigation. The bill will be read for a second time on April 22nd.