Global pulls Radio Academy Patron membership

Global has withdrawn its Patron support of the re-launched Radio Academy.
The move means the biggest radio group in the UK is no longer supporting the industry organisation, which it has done since its inception. All other major radio groups and organisations continue to back the charity in bringing the industry together.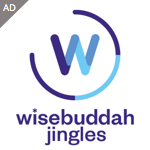 It also means every Global employee is now no longer automatically a member of the Radio Academy – and will need to pay to attend regional branch events – on the door, or by purchasing a membership option.
New membership options were launched recently starting at £3 per month.
Global has no comment about the situation when contacted by RadioToday, but a spokesperson for the Radio Academy told us: "The purpose of The Radio Academy is to represent our membership, the industry and to create moments for learning, networking and celebration through partnership. Naturally Global's decision is disappointing, but corporate membership is only one aspect of the Academy.
"We have had a fantastic take-up of our new membership programme which was launched last week and together with an exciting programme of events and developments in the pipeline for 2016, we believe there has never been a better time to be involved with The Radio Academy."
The commercial radio body, Radiocentre, also fails to bring the entire radio industry together as Wireless Group and UKRD withdrew their membership a number of years ago.