Frank Gillard Awards 2016 winners announced

The BBC's Local Radio station for Coventry and Warwickshire has been named Station of the Year at the 2016 Frank Gillard Awards, while BBC Radio Merseyside won four Gold awards.
BBC Coventry & Warwickshire took the top prize at the ceremony, held in Newcastle-upon-Tyne, after judges said the station's tone was "fresh and friendly" and that its "audience was involved in the programmes with some well-planned, ambitious events."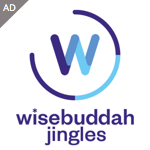 Radio Merseyside's coverage of the Hillsborough inquests verdict saw it pick up Gold awards for Coverage of a News Story, Original Journalism and Best Programme. The Liverpool-based station also took Gold in the Faith category and was runner-up for Station of the Year.
Toby Foster's BBC Radio Sheffield programme was named the best breakfast show in the network, Anna Foster (BBC Newcastle) won best mid-morning show, and Richard Lewis (BBC Radio Bristol/BBC Somerset) was named best presenter of another programme.
This year's Outstanding Contribution award was given to the teams at Radios Cumbria, Lancashire, Leeds and York for their work covering the floods last winter. Director General Lord Tony Hall said in a message to the four stations: "I was hugely impressed not only with the commitment to telling the story, but also telling the story in some of the most difficult conditions imaginable – namely that your own house or street has been overwhelmed."
BBC Local Radio's Journalist of the Year is Richard Stead from BBC Radio Manchester, who the judges said had a "natural credibility and authority (and) cares about the area."
BBC Coventry & Warwickshire took a second Gold in the Community category. The station remembered Stratford-upon-Avon's William Shakespeare with a production of Romeo & Juliet featuring the residents of Shakespeare Street in Coventry.
BBC Oxford won the Digital award for visualising its breakfast show on the local TV channel That's Oxford, while BBC Radio Lancashire was honoured in the Sport category for its coverage of the Tour of Britain cycling race. BBC Radio Devon took a new award, Excellence in Production, for the quality of the sound design in Devon's World War Two.
The corporation's Controller of English Regions, David Holdsworth, said: "These awards recognise the way BBC Local Radio brings communities together – in times of crisis, in moments of celebration and always working on behalf of listeners. I am particularly proud of the way Radio Merseyside was recognised for its journalism and output around the Hillsborough inquests."
Lord Hall said of the awards: "This is a most wonderful celebration of all that's great.. about what Local Radio does and offers to our communities."
Here's the full list of winners from the Frank Gillard Awards 2016:
BREAKFAST
Gold: Toby Foster, BBC Radio Sheffield
Silver: Georgey Spanswick, BBC Radio York
Bronze: Liz Green, BBC Radio Leeds
MID MORNING
Gold: Anna Foster, BBC Newcastle
Silver: Rony Robinson, BBC Radio Sheffield
Bronze: Kat Orman, BBC Radio Oxford
BEST PROGRAMME PRESENTER
Gold: Richard Lewis, BBC Radio Bristol & BBC Somerset
Silver:Kate Clark, BBC Radio Gloucestershire
Bronze:Jeremy Sallis, BBC Radio Cambridgeshire
ORIGINAL JOURNALISM
Gold: Hillsborough – Trevor & Jenni's Journey, BBC Radio Merseyside
Silver: Philippa Goymer. BBC Newcastle
Bronze:BBC Hereford & Worcester
COVERAGE OF A NEWS STORY
Gold: Hillsborough Inquests: The Verdicts, BBC Radio Merseyside
Silver: The Shoreham Air Disaster, BBC Sussex
Bronze: The Death of Jo Cox MP, BBC Radio Leeds
JOURNALIST OF THE YEAR
Gold: Richard Stead, BBC Radio Manchester
Silver: Andy Bell, BBC Tees
Bronze: Serena Martin, BBC Radio Oxford
COMMUNITY
Gold: Shakespeare Street – Romeo & Juliet, BBC Coventry & Warwickshire
Silver: Floods, BBC Radio Cumbria
Bronze: Focus on Fleetwood, BBC Radio Lancashire
DIGITAL
Gold: BBC Radio Oxford
Silver: Coventry Blitz 75, BBC Coventry & Warwickshire
Bronze: BBC Radio Lancashire
SPORT
Gold: Tour of Britain, BBC Radio Lancashire
Silver: Leicester City's Premier League Win, BBC Radio Leicester
Bronze: Southampton's FA Cup win – 40 years on, BBC Radio Solent
BEST PROGRAMME
Gold: Hillsborough – Trevor & Jenni's Journey, BBC Radio Merseyside
Silver: Hull's Song for Europe, BBC Radio Humberside
Bronze: Remembering the Forgotten Army, BBC Radio Cambridgeshire
FAITH
Gold: BBC Radio Merseyside
Silver: Stabbed at School, BBC Radio Leeds
Bronze: BBC Radio Lancashire
EXCELLENCE IN PRODUCTION
Gold: Devon's World War Two, BBC Radio Devon
Silver: BBC Tees
Bronze: BBC Coventry and Warwickshire
STATION OF THE YEAR
Gold: BBC Coventry & Warwickshire
Silver: BBC Radio Merseyside
Bronze: BBC Hereford & Worcester
OUTSTANDING CONTRIBUTION
Awarded to the teams at BBC Radio Cumbria, BBC Radio Lancashire, BBC Radio Leeds and BBC Radio York, for their flood coverage last winter