Alex Lester to take over BBC WM Breakfast

Former BBC Radio 2 presenter Alex Lester is returning to BBC WM as its new breakfast show presenter.
Alex is taking over from Adrian Goldberg who's doing more national radio cover, including at 5 live and Radio 4. Adrian told listeners this morning that he is leaving the show in two weeks time to also spend more time with his family.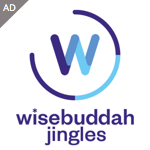 Born-and-raised in Walsall, Alex started his broadcasting career at BBC WM / Radio Birmingham in 1977 and worked in local radio around the country before moving to Radio 2 in 1987.
He worked for Radio 2 for most of his career where he was well known for keeping truckers and night owls entertained through the early hours.
Speaking about his new show he said: "There's nowhere like Birmingham and the Black Country – the humour, the pubs, the people… the pork scratchings! I was brought up around here on a diet of Aynuck and Ayli jokes and world-class music from the likes of local blokes like ELO. It's great to be back home in a job I love, talking to my favourite kind of people every day. Adrian is a brilliant broadcaster who I know will be missed. It's a great privilege to step into the biggest shoes in the West Midlands."
Adrian said: "WM is my 'home' station. I'll still be listening every day. I'm going to miss my daily connection with the listeners but I've got a young family and with my other radio work developing nationally, I also want to spend precious time with the kids who I just don't see enough at the moment. Alex is a fantastic broadcaster who'll be working alongside a top team and he'll be a great replacement."
BBC WM Editor Sarah Harness said: "I'm thrilled Alex Lester is joining us for Breakfast, he's a true radio professional and a local lad. I'm really confident that listeners will love his warmth and fun as he gets the day going. Adrian has been brilliant for BBC WM and we wish him well for his future on network radio, he's a big friend of the station so I know he'll be popping back from time to time."
Breakfast with Alex Lester will kick off on Monday 20 March, weekdays 6-9am. Mollie Green presents Early Breakfast 5-6am.