BBC Radio Stoke has announced Liz Ellis will take over breakfast, replacing Pete Morgan who has been absent from the show since December.
Pete announced earlier this week that he's now left the station after a meeting with management. Liz has been covering the show ever since Pete disappeared without comment.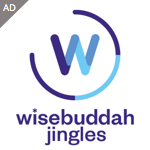 Liz, previously host of Signal 1 Drive, has also worked at Rock FM and Radio Wave, and was most recently co-hosting mid-mornings on Radio Stoke with Perry Spiller.
"Every day should feel like a Friday, we're going to have so much fun, I want to make sure you know exactly what's going on out there. Being on the radio in Staffordshire is like nowhere else. Listeners get so involved, and have such pride in where they live. The sense of humour is unmatched and they really make the show what it is," Liz said.
David Jennings, Head of Local and Regional Programmes in the West Midlands said: "Following in the footsteps of a popular presenter like Pete is quite a challenge but Liz has done a terrific job looking after the show in recent weeks. Liz and her family live in the area and she shares the same love of local life as our listeners. I know she's already a firm favourite and will bring her fun friendly touch to the show."
Liz adds: "After having two kids, I thought my career would fade away, but what did I know? I've never been more excited about taking on a new show. And the best thing? I can always guarantee I will find a good parking spot in Hanley now I need to be at work so early."