Record entries for Radio 2's 500 Words comp

Radio 2's 500 Words children's story writing competition has this year attracted a record 131,798 entries, compared to last year's 123,436 entries.
Spearheaded and created by Chris Evans, this year's final on Friday 16 June will be held at the Tower of London, with performances from acts including Niall Horan. HRH The Duchess of Cornwall is once again an honorary judge alongside Frank Cottrell-Boyce, Charlie Higson, Francesca Simon and Malorie Blackman.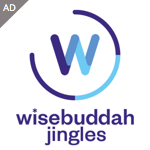 Lewis Carnie, Head of Radio 2 says: "Everyone at Radio 2 is overwhelmed that nearly 132,000 children have made the effort to write a story for 500 Words. The team received an incredible 33k entries in the last 12 hours, and I'd now like to wish the volunteer judges the very best of luck as they whittle the entries down to 4500 stories. The competition couldn't be held if it wasn't for the efforts of hundreds of teachers and librarians who judge the stories, so we thank them for their help.'
Chris Evans adds: "Last year we received 123,436 entries, this year we received 131,798 entries. That's just incredible! Well done to all of the team that make 500 Words happen… well done to all the kids that entered."