RAJAR Q1 2017: Local radio stations round-up

Around the UK's local radio stations, we take a trip around the regions to see who's winning and who isn't this time round.
Starting in Scotland, at Heart, the Global station has reported its lowest ever figure since Scot FM launched. It has dropped from 411,000 to 387,000 weekly reach year-on-year. Capital Scotland is also down from 573k to 544k year on year.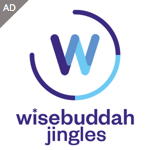 Original 106, Smooth Radio Scotland, Wave 102, West Sound and Radio Borders are all down whilst Moray Firth gains a 9% audience share.
Elsewhere we see major percentage changes for Northsound 2 (down 29% to 22,000 weekly reach), Forth 3 (down 90% to 1,000 listeners), and Tay 3 (down 66% to 1,000 listeners). On the up side, Clyde 3 now has 35% more listeners than it did a year ago, and Forth 2 is up 73% to 78,000 listeners. Clyde 1 has 608,000 listeners compared with 627,000 a year ago and Forth 1 drops from 336k to 323k.
In the North of England, Liverpool is proving to be an interesting market as Capital Liverpool loses audience after its rebrand from Juice, down quarterly and yearly slightly at 214,000. Radio City 2, now on FM, has almost doubled its audience year-on-year, from 108k to 200k weekly reach. Radio City is also up (359k to 389k Y-o-Y), but Radio City 3 and Radio City Talk lose listeners this survey. BBC Radio Merseyside remains static with 289,000 listeners.
In Manchester, Key 103 recovers slightly year on year with 399,000 listeners compared with 356,00 a year ago. Capital Manchester continues to grow from 494,000 last year to 604,000 weekly listeners today.
Elsewhere across the North, Capital Yorkshire continues to be the biggest station outside of London, with Smooth North West a close second. Both have increased weekly reach this survey.
Yorkshire Coast Radio has increased its weekly reach to 45%, and retains its position of the station with the highest percentage reach in England. Chris Sigsworth, Managing Director says "The last 12 months has seen several new stations launch in our market place, so to increase our reach at a time of increased competition is very encouraging, and a testament to the hard work of our team."
BBC Newcastle is the most listened to BBC Local Radio station outside of London with 300,000 listeners. Doug Morris, BBC Newcastle Managing Editor, told RadioToday: "I think this is the result of great teamwork from everyone at the radio station, presenters and the production team alike, who keep the lives, laughs and loves of the people of the North East at the heart of everything we do."
Viking FM has lost 26,000 listeners – taking it to its lowest ever weekly reach at 171,000. And Dearne FM has recorded one of its lowest results at 39,000 listeners from 51,000 year-on-year.
In the Midlands, Free Radio Birmingham and Black Country has seen a significant drop to its lowest ever figure, now with 267,000 listeners compared with 392,000 a year ago. The Free Radio brand has introduced more networked programming from Bauer recently but the other Free Radio stations in Hereford, Coventry and Shropshire have all roughly maintained their weekly reach.
Heart West Midlands has also lost weekly reach, down to 637,000 from 709,000 a year ago. It's the lowest figure for the station since it launched.
Gem 106 has grown quarter-on-quarter and year-on-year. The regional, now owned by Bauer, has 493,000 listeners compared with 476,000 in Q1, 2016.
JACK fm Oxfordshire is down year on year by 8,000 listeners and 3,000 from last quarter, although the station boasts the breakfast show has an extra 3,000 listeners. Programme Director Tim Parker tells us: "These figures are well deserved! Trev presents a very playful breakfast show five days a week. It's lovely to see more people in Oxfordshire are enjoying the extra features he's introduced."!
JACK 2 has also seen a drop in listeners, from 64,000 last quarter to 45,000 today. The company has just launched JACK 3 on DAB, playing chill-out music to add to its brand offering.
KL.FM has posted another record high. It goes up from 66,000 to 69,00 in three months.
In Northern Ireland, Downtown and Downtown Country recorded significant yearly increases – while Cool FM achieved its biggest audience in its 27-year history with a reach of 473,000 weekly listeners, thanks to an extended footprint that now includes all of Northern Ireland.
Q Radio's network of stations have 289,000, including 135,000 for the former Citybeat station in Belfast, whilst U105 attracts 193,000 weekly listeners, slightly down on last year and BBC Radio Ulster has 518,000, down from 546,00 year on year.
In Wales, Nation Radio now has 109,000 weekly listeners up from 107,000 a year ago but down on last quarter's 150,000. Swansea Bay jumped from 27,000 to 38,000 this quarter, and Dragon Radio added an extra 2,000 listeners giving the new station 17,000 weekly reach. Heart North Wales and Heart South Wales both remained static year-on-year and Capital North Wales jumped up to 192,000 from 163,000 last quarter.
Around the South, Wave 105, which recorded its highest ever weekly reach last quarter, has dropped from 442,000 to 404,000. And BBC Wiltshire/Swindon is enjoying a surge over 100,000 listeners. It has been under 80,000 weekly reach for the last couple of years.
Dream 100 is now reaching just 32,000 listeners – one of its lowest figures, down from 44,000 a year ago.
And More Radio, previously known as Arrow FM, has dropped to just 7,000 weekly reach from 19,000 year-on-year after the rebrand.
For London and national news, click here.