The annual search for talent from across the radio and audio industry got underway at this year's Radio Festival with the launch of the ReelWorld Radio Academy 30 Under 30.
The launch party, held after Radio Festival at the British Library on Wednesday, was hosted by BBC Radio 1Xtra's Yasmin Evans, with live musical acts from KISS FM's Justin Wilkes, Jerry Williams and Matt Wills.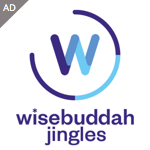 Now in its sixth year, the national search aims to identify talented and exceptional future stars spanning all areas of the industry. Attendees had the opportunity to network with leading industry figures including BBC Director General Tony Hall, as well as hearing from one of the judges, Anthony Gay, Managing Director of ReelWorld, talking about the importance of fostering young talent and the value of the competition.
Also in attendance were alumni from the 2016 ReelWorld Radio Academy 30 Under 30, sharing their insights into creating a winning entry as well as how winning the competition influenced their own careers.
The ReelWorld Radio Academy 30 Under 30 is open to anyone under 30 working in UK radio and audio, from producers, sales people, journalists, presenters, production assistants and PAs to technicians, commercial producers and support staff.
Anthony Gay commented: "People are the asset that will help radio continue to be relevant and I am looking forward to seeing this year's entries and being genuinely inspired about the future. Bring it on!"
Entries for the ReelWorld Radio Academy 30 Under 30 open at 9am on June 22nd, with entries closing on July 23rd and the winners revealed in early autumn.