BBC Radio 4 saves Saturday Review programme

Radio 4's Controller Gwyneth Williams has today confirmed that Saturday Review will continue to be broadcast on the station, instead of being replaced by an extra edition of Front Row.
Williams has decided to retain the programme beyond the autumn as part of Radio 4's distinctive overall arts and cultural offer to audiences, after originally announcing the axing the programme back in April.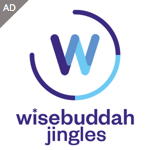 Gwyneth Williams said: "The initial decision to close Saturday Review was a difficult one to make, but after a great deal of consideration I will be keeping the show on air at this time. Bearing in mind the challenging financial climate I am glad that, for now, I'm able to have both Front Row and Saturday Review as part of Radio 4's ambitious and wide-ranging arts content."
Saturday Review is presented by Tom Sutcliffe and is broadcast on Saturday nights at 7.15pm whilst Front Row is broadcast on weeknights at 7.15pm.