The programming on Celador's five radio stations in East Anglia is to become one as all output is moved to Norwich.
Ofcom has given approval for Dream 100 (Colchester and North East Essex), Town 102 (Ipswich and surrounding area), The Beach (Great Yarmouth, Lowestoft and surrounding area), Radio Norwich (Norwich and surrounding area) and North Norfolk (Cromer, Fakenham and North Norfolk) to all share one output 24/7, despite not all stations being in the same "pre-approved areas".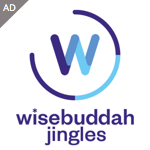 Currently, the former Anglian Radio Group has two programming bases, but the Ipswich building is to be vacated and the remaining news and sales team will operate from a new smaller base in the town. Two separate breakfast and drive shows were being made – one for Dream and Town, and the other for North Norfolk Radio, Radio Norwich and The Beach.
In asking for the changes, Celador Radio told Ofcom: The Anglian group was running at a significant operating loss, and building up substantial debt as a consequence. Our outline analysis (which is attached, in confidence, with this request) suggests that, if no measures are taken to reduce costs, the Anglian group would be burdened with an overdraft of about £1.2m by April 2018, in addition to a debt to Celador of £1.4m. Anglian had already defaulted on this latter debt, so interest on it of 4% is now being charged. There is currently no schedule of repayments for any of Anglian's debts because the group's cashflow could not sustain such a strategy.
"Substantial cost-saving measures are required to re-establish the financial viability of the Anglian stations, allow for investment in marketing and programming quality and service the company's significant debts. By consolidating the five stations into a single regional broadcast centre, we have identified savings of some £300k pa in overheads, plus an additional £89k in capital expenditure. We are optimistic that these savings would allow the Anglian group to achieve operating profit by 2020."
A year ago the group had five different breakfast and drive shows across the five stations, before the first round of changes were announced in November 2016.
Celador has confirmed to RadioToday that a number of programming and programming support roles are being put at risk of redundancy, with a spokesperson saying the only way of making this group of stations profitable is to consolidate the programming.
A staff meeting was called on Monday to explain the changes, with bosses saying the station names will stay the same and there are no plans to rebrand.