Kanshi Radio fined £17,500 for Pinky Pinky

Kanshi Radio has been fined £17,500 for airing potentially offensive and harmful content.
The satellite radio station played the song Pinky Pinky in Punjabi, which lasted approximately 11 minutes. The lyrics contained a number of aggressively pejorative references to the Muslim community, and Muslim women in particular.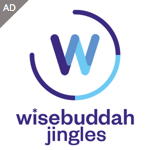 One listener complained about hearing the song, which, when translated from Punjabi, included the words c*ck, c*nt, s*it, f*ck, mother*ucker, b*tch, b*stard, t*ts and more.

An apology was broadcast shortly after the event.

Ofcom found that the Song constituted hate speech and breached Rules 2.1, 2.3, 3.2 and 3.3 of the Code late last year.

Ofcom's decision is that the appropriate sanction should be a financial penalty of £17,500 and that the Licensee be directed to broadcast a statement of Ofcom's findings, on a date and in a form to be decided by Ofcom.

Kanshi Radio provides speech and music programming for the Asian Punjabi speaking community in the UK on Sky 0205. The Ofcom licence for Kanshi Radio is held by Kanshi Radio Limited and the Licensee currently holds no other broadcasting licences.

Don't forget, we can send you radio news via email direct to your inbox every weekday at 11am. Just use the form below to register.



Posted on Tuesday, July 25th, 2017 at 11:17 am by UK - Reporter