More speakers announced for Next Radio event

Speakers from the BBC, Global and audioBoom are among the latest announcements for the Next Radio conference taking place in September.
Delegates will get a sneak preview of the BBC's Radio 1 Vintage digital pop-up station, which goes on air at the end of September to mark the 50th anniversary of Radio 1's launch, from Sam Bailey and Joe Harland.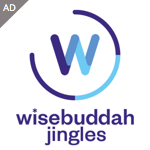 Jonathan Jacobs from the Global Academy will talk about the radio group's school, while audioBoom's Alex Adey will talk about how fan podcasts are making their mark on a variety of sectors. Also just announced are Adam Waters from BFBS and Megan Lazovic from Edison Research.
Co-Organiser James Cridland said: "Next Radio is all about inspiring the audience with great stories from all around the world. This year sessions around podcasts, brand extensions and events will sit alongside brilliant ideas for making radio stations sound exceptional."
Speakers previously announced for the event on 18th September include presenters Annie Mac and Sam Walker, Key 103 news editor Michelle Livesey, Irish radio coach Nails Mahoney and Nan Davies from indie Somethin' Else.
Next Radio is in its seventh year and is being held at the Royal Institution in central London.