Celador Radio faces competition for Ipswich

Ofcom has received two declarations of intent to apply for the local FM commercial radio licence for Ipswich.
The current licence holder, Town 102 Limited/Celador, has signalled its intent to apply for the licence, along with MuxCo Suffolk, which runs the area's DAB Digital Radio multiplex.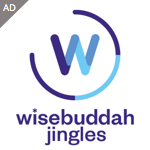 Town 102 launched on 19 October 2006 as a stand-alone service for Ipswich but is now fully networked with Dream 100, North Norfolk Radio, Radio Norwich 99.9 and The Beach.
A spokesperson for MuxCo tells RadioToday: "MuxCo Suffolk's a big believer in local radio – whether that's analogue or digital. With the recent changes to Town 102, there's now no local commercial radio based in Ipswich, so we think there's a great opportunity to create a brilliant station for the area that will be broadcast on FM and DAB Digital Radio. We've been talking to people and businesses across Ipswich and we look forward to sharing our plans soon."
MuxCo Suffolk is a joint venture between MuxCo, Nation Broadcasting and Lincs FM group, and launched on 30th September 2016. It already carries a radio station dedicated to the area, called Suffolk First, playing "country music and more".
Celador is also facing competition for its licences in Bristol and Torbay.