RAJAR Q3 2017: Regional and local round-up

BBC Local Radio continues to lose listeners this survey, as the network weekly reach drops from 8.6m to 8.2m in quarter 3, 2017.
BBC – BBC Radio London has lost most of the listeners it gained last quarter, but is still up year-on-year. It now has 454,000 listeners compared with 621,000 last quarter and 424,000 last year. BBC Local Radio is continuing to lose listeners as a network – it reached 8.25 million listeners per week this survey, from 8.63m last quarter and 8.43m last year.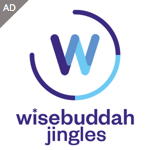 Increases were found at Cambridgeshire, Coventry and Warwickshire, Derby, Hereford & Worcester, Humberside, Norfolk, Oxford, Sheffield, Stoke, Three Counties, York and Guernsey but all other stations either maintained audience or lost listeners quarter-on-quarter.

Bauer – Cool FM, Gem 106 and Downtown Country are at their highest ever numbers. Metro Radio is at its lowest ever figure – now with 279,000 listeners. Syndicated-TFM Radio is also reporting its lowest ever figure with 111,000 weekly listeners. Free Radio Coventry is up year-on-year but down this quarter, and all other Free branded stations have lost listeners year-on-year. Key 103 is also up year-on-year to 366,000 (from 356,000) but is down since three months ago. Radio City 2 is down year-on-year (7,000) and quarter-on-quarter (19,000) to 174,000 weekly listeners. And the gap between Radio Aire (79,000) and Radio Aire 2 (72,000) is getting smaller – there's just 7,000 between them.

Global – Capital Liverpool continues to drop after being rebranded from Juice – it now has 158,000 weekly listeners compared with 239,000 a year ago. Capital Yorkshire is under a million listeners for only the second time in eight years.

Wireless – local stations with an increase in audience this quarter include Pulse 2, Signal Two, U105 whilst Peak 107, Pulse 1, Swansea Sound 1170, Tower FM and Radio Wave drop audience.

Celador – most stations remain static although The Beach and Sam FM Bristol lose listeners this quarter. JACK fm Berkshire has rebranded as The Breeze and added an extra thousand listeners in the last three months – now with 25,000 listeners. It's also up year-on-year from 18,000 in Q3, 2016.

Communicorp – all its stations, including Capital Scotland and XS Manchester, have lost listeners this quarter with the exception of Smooth Radio East Midlands and Smooth Radio North East. Smooth Radio North West remains the biggest commercial radio station outside London with 1.1m weekly listeners.

Nation Broadcasting – Dragon Radio Wales and Thames Radio remain static, as does most of its group this quarter.

UKRD – Spirit FM, Wessex FM and Pirate FM have increased audience this quarter, whilst 2BR, KLFM and Sun FM have dropped slightly.

Elsewhere, kmfm is reporting an increase year-on-year (and q-on-q) to 173,000 weekly listeners, Fun Kids is up to its highest ever figure of 56,000 (adult) listeners from 48,000 last quarter, Mi-Soul is up year-on-year to 35,000 but had 47,000 last quarter, and Chris Country is reporting 25,000 weekly listeners compared with 33,000 last quarter and 35,000 last year. Star's last survey before being rebranded as Rathergood is down 3,000 listeners from Q2, now with 32,000 listeners. JACK 2 Oxfordshire has increased from 37,000 listeners to 58,000, increasing JACK's total in Oxfordshire to 104,000 weekly listeners.

We'll be adding to this story as new information comes to us. Send us your data to [email protected]

Don't forget, we can send you radio news via email direct to your inbox with a number of options. Just use the form below to register.



Posted on Thursday, October 26th, 2017 at 12:01 am by UK - Reporter