Seven reasons to attend the Segue radio expo
The brand new Segue, a two-day radio expo, is opening its doors on Wednesday October 18th and Thursday October 19th in Leeds and features a wide range of opportunities.
The first event is The Business of Radio, hosted by former BBC Director of Radio, Helen Boaden. She'll be joined for a panel discussion on the opportunities and threats faced by the sector by Siobhan Kenny, CEO of commercial radio trade body, Radiocentre, Phil Riley, former CEO Chrysalis Radio/Orion Media and Chair of Judges for the ARIAS and Neelay Patel who leads on the future development and innovation of TV, radio and music at the BBC.
The two-day event, supported by Leeds BID (Business Improvement District), is expected to appeal to the Leeds business community, regional radio advertisers and employees as well students of the creative industries and industry practitioners from across the UK in Leeds to attend the Radio Academy's ARIAS.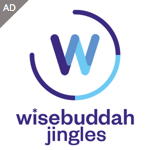 Here's seven reasons you should attend the Radio Academy event:
1. How to Get Ahead in Radio – Siobhan Kenny (Chief Executive, Radiocentre) and Gillian Jones-Williams (Co-Managing Director, Emerge) take a look at statistics on diversity, challenge the glass ceiling and debate what it takes to succeed in radio. Whether you are a woman looking to accelerate your career, a manager of teams, or you just want to get ahead in the workplace, you will appreciate the no-nonsense advice and tips.
2. The Art of Speech Radio – James Whale has been making great speech radio for over 40 years, some of it at Radio Aire in Leeds, he'll be joining Dennie Morris, Managing Editor at talkRADIO, to chat about what makes for a great conversation, how you present and produce speech radio that captivates, engages and entertains (and if there are any limits!) This session is for presenters and producers, and promises to be the most talked about session of the day!
3. Music Scheduling 101 – Fancy working in Music Radio? Then this one is for you! Music Scheduling 101 gives the low-down on everything you need to know, track selection, playlists, new music, loving the music and everything else you do around it! This session is led by Paul Emmines, the former Group Music Manager at GMG Radio who was responsible for the music output of Real Radio. Smooth Radio, Rasl XA/Rock Radio, Smooth 70s and Smooth Xmas. Paul also consulted on the development of PSquared's Autotrack product, the music scheduling software for the Myriad playout system. He's currently Programme Controller at Smooth Radio East Midlands and acting Programme Controller at Heart Yorkshire for CommunicorpUK. Be sure to gather round to hear his expert advice.
4. How to break into Radio and TV – BBC Radio 1, 1Xtra, Asian Network CBBC presenter, and former Leeds Uni Student Yasser talks about his journey into the industry and offers advice and answers questions.
5. Creative Radio Campaigns – Join Tom Stevens, Radiocentre's Head of Marketing on what makes a great radio ad and why creativity is so important in an effective campaign. The session will be packed with engaging examples of great ads – and a few not so great ads! – as well as practical tips for ensuring you get the most out of advertising on radio.
6. The Segue 'Radio and Audio Fair' will be held on Thursday 19th at the Malmaison Hotel in Leeds, and will offer a range of masterclasses and workshops, as well as a trade fair for audio, radio and broadcast companies.
7. It's taking place just before the ARIAS, so if you're going to the Awards evening, just arrive earlier and enjoy more radio industry networking and sessions.
Tickets for the Segue 'Radio & Audio Fair' will be free to Radio Academy members and available to purchase from the Radio Academy website for £10 a day to non-members. More information is available at the Segue website segueleeds.com
See you there!
Don't forget, we can send you radio news via email direct to your inbox every weekday at 11am. Just use the form below to register.