UKRD launches news service for Amazon Alexa

UKRD Group has launched a locally focussed news service specifically designed for Amazon's Echo, and Alexa enabled Fire Tablet and Fire TV devices.The service, which facilitates the provision of daily and weekly news updates, has been launched on Eagle Radio. Other stations in the group will each have the service rolled out over the next month or so.
Group Chief Technology Officer, James Wenger, confirmed that the launch and roll out was "all part of the groups' ongoing commitment to developing services that ensure that all of UKRD's stations can deliver valuable content and information to their listeners and customers across all platforms they wish to use."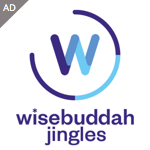 "People using an Amazon Echo or Alexa Fire device, simply install the flash briefing skill and they'll get daily or weekly local news updates direct from the station as they request them," said Wenger. "This is all about enhancing the service which great local stations provide to their communities and making trusted, reliable news, sourced through our excellent team of
journalists, freely available on demand."
UKRD says it has been developing the service for some months. Last week, Jazz FM launched its own Skill for the service, whilst the majority of the commercial radio industry still rely on using TuneIn or Radioplayer to make their stations available via Alexa.
"This is an exciting development for our stations and, as sourcing local news and information becomes ever more important to local communities, we are determined that UKRD's stations will be delivering what matters, whenever its requested on these increasingly important devices," added Wenger.