BBC Radio Humberside reflects on Hull 2017

BBC Radio Humberside will broadcast a special 12-hour show looking at the highlights from the year, this New Year's Eve.
The Hull 2017 Countdown on BBC Radio Humberside will start at 12pm on New Year's Eve and will be on air until the city sees in the New Year at midnight. Presenting the show will be Lizzie Rose, Carl Wheatley, David Burns, Phil White and Kofi Smiles. The presenters will feature highlights of the year reliving a month per hour and will be joined by special guests.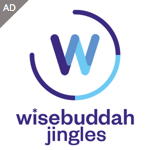 Lizzie and Carl will kick off the show at 12pm and cover the first three months of the year as Hull celebrated becoming City of Culture. David Burns will take-over at 3pm looking at some of the moments that took place between April and June. At 6pm Phil White will step into the hot seat and reflect on all the action over the summer from July through to September. And Kofi Smiles will bring the broadcast to a close looking back on the last three months of the year including the moment when Coventry was announced as the next City of Culture.

In addition, BBC Radio 4's Listening Project booth will return to Hull Marina on December 20th to record a special programme which will be broadcast on BBC Radio 4 on Christmas Day at 8am and BBC Radio Humberside on Friday December 29th at 6pm. The Listening Project spent six months in Hull from April to September and recorded 250 conversations with 500 people in 30 different locations across East Yorkshire. This programme will feature conversations with 30 of the people featured throughout the year.

And the BBC Radio Humberside bus will complete its 250th outside broadcast of the year on Friday 22nd December at Hull Marina. Phil White on the Road has been presenting his weekday lunchtime show from the bus all year which has seen him clock up 10,000 miles and speaking with more than 3,500 people.

Martyn Weston, Managing Editor of BBC Radio Humberside, said: "It has been an unforgettable year for Hull and BBC Radio Humberside has been proud to be the official radio station for the UK City of Culture. We promised our listeners we'd be at the heart of Hull 2017 and with many hours of additional programmes we've certainly done that. Our special 12-hour marathon broadcast on New Year's Eve will help listeners relive the highlights from this amazing year."

Jane Birch, Editor of BBC Look North (East Yorks and Lincs) said: "The BBC promised that it would be Hull-centric during 2017 and what started with Hull being put on the national weather map has turned into a fantastic year in the city. The Look North team is proud to have been part of Hull 2017 bringing all the highlights not just to audiences here in the region but to viewers across the whole of the UK. Britain's City of Culture – review of the year will be the perfect opportunity to look back at this incredible 12 months."

Britain's City of Culture – Review of the Year can also be seen on Friday December 22nd at 9.30pm on the BBC News Channel.

Don't forget, we can send you radio news via email direct to your inbox every weekday at 11am. Just use the form below to register.



Posted on Wednesday, December 20th, 2017 at 2:23 pm by UK - Reporter