BBC Skill launched on Amazon Echo devices

The BBC has launched a 'Skill' for the Amazon Echo range of devices using the Alexa voice prompts.
All of the BBC's 56 radio stations in the UK are included, meaning users can bypass the default TuneIn service and go straight to the BBC content by saying "Alexa, play Radio 1" for example. A short BBC jingle plays before the station starts.
Jazz FM launched its own service on the platform last month, and was one of only two services on there along with The Wireless from Age UK.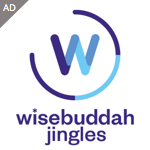 Through a single voice service, the BBC can provide easy access to all of its live radio and on-demand podcast content across the BBC. The BBC will also launch brand new voice experiences exclusively for smart speakers through the service in future.
To use the skill, audiences simply need to ask for the BBC Radio station or podcast they want. They'll be taken straight to the live show or the latest episode of podcast, where they'll also be able to ask for 'Previous' episodes in the full back-catalogue. And users can 'Play', 'Pause' and 'Resume' everything they're listening to.
Matthew Postgate, Chief Technology and Product Officer, BBC, says: "Smart speakers are an exciting new way of interacting with audio content. They're a natural fit for the BBC as millions of people enjoy and rely on our audio programmes every day. Today we're making sure audiences can find what they love from the BBC on any device they use through a single, easy-to-use service. But there's potential to do more and we're just scratching the surface."
The new BBC voice service adds to BBC content already available via smart speakers, including the primary news briefing on Amazon Alexa and the Google Assistant. BBC Research & Development also recently launched an experimental interactive drama, The Inspection Chamber, that will come to other smart speakers in future.