BBC World Service selects five new programmes

The BBC World Service and Sundance Institute, who are collaborating on a series of radio programmes and podcasts under the theme of 'Neighbour,' have selected five projects from a pool of nearly 200 applications to take forward into production.
The selected projects will look at a range of stories with independent perspectives from around the world, including a community garden in a diverse Massachusetts neighbourhood; a land claim by Shinnecock Native Americans in an upscale Long Island enclave; the impact of rapid urbanization in Lagos, Nigeria; a look at how Finland's unique national identity has been shaped; and the experiences of young unmarried couples in India. The series is expected to air on BBC World Service in 2018.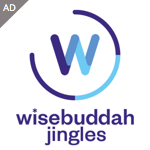 Simon Pitts, Commissioning Editor, BBC World Service English said: "We're collaborating with Sundance Institute because they share our passion for storytelling, and together we've selected these five exciting projects on a diverse range of stories from across the globe. Many of the producers come from a TV and film documentary background, and we're delighted to be working with them as they turn their skills to audio."
Tabitha Jackson, Director of Sundance Institute's Documentary Film Program, said: "These projects, and the teams behind them, embody the possibilities of artful nonfiction narratives in today's crowded media environment. We and the BBC World Service share a keen interest in enabling independent storytellers to describe the world as they find it."
The collaboration provides an opportunity for documentary makers to tell stories in the English language for radio broadcast on the BBC World Service. The BBC World Service will provide creative mentorship for the duration of the production. Each project will comprise an audio documentary for radio and podcast, together with an accompanying short visual piece for the BBC's web and social channels.
The series is a partnership between BBC World Service and Sundance Institute and the projects were selected by Mary Hockaday, Controller BBC World Service English and Simon Pitts, Commissioning Editor, BBC World Service, in consultation with Keri Putnam, Executive Director, Sundance Institute and Tabitha Jackson, Director of the Documentary Film Program at Sundance Institute.