Today is the day Radio Caroline starts official live and legal broadcasts on 648Khz AM from East Anglia from the Ross Revenge.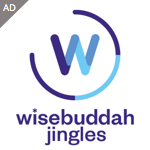 The frequency has been testing for the last few weeks with 1 kilowatt of power but the official launch will be at 12 midday today, Friday 22nd December 2017.
The station says: "Of course we are delighted to have found and secured what must be the best possible AM transmission site for our service. We thank Cobra Mist Ltd for this facility whilst noting that this is a private site which cannot at this time be visited."
The schedule for launch day is:
7am Johnny Lewis
9am Top Fifteen
10am Ray Clark – with the official launch at midday.
2pm Kevin Turner
5pm Resume normal programmes
The new Radio Caroline will play album tracks and had proposed a coverage area from Ipswich to Diss and Bury St Edmunds to Saxmundham. Some programmes will be broadcast from studios in Kent, and others via a link to the Ross Revenge ship.
Caroline already runs a service online and via a number of DAB multiplexes around the country.
The BBC World Service was broadcast on 648 kHz from Orfordness in Suffolk between September 1982 and March 2011, but was originally used in the 1930s by BBC National programmes.
As announced live from the Ross Revenge just now: do listen to 648 Khz AM this Friday 22nd December!
Details to follow on https://t.co/jBq41JxTXS pic.twitter.com/j6ruxmOA1V

— Real Radio Caroline (@TheRadCaroline) December 17, 2017


Don't forget, we can send you radio news via email direct to your inbox with a number of options. Just use the form below to register.