Wave 102 sold to a local newspaper group

New Wave Media Group has sold Wave 102 to DCT Media, which runs a number of local newspapers and magazines.
Wave 102 CEO Adam Findlay, who bought the station in 2008, will work with the new owners for the next 12 months as the sales team and Programme Controller join the new business. Wave recently expanded to 106.6FM in Perth.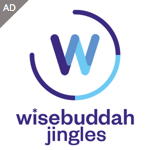 The station sent a letter at the end of September to suppliers saying: "Due to on-going trading challenges the directors of Wave 102 FM Ltd have taken the decision to place the company into voluntary administration from Monday 30th October 2017. I am therefore writing to you to give you 30 days' notice that your company will no longer be required to supply services to Wave 102 FM Ltd with effect from 30th October 2017 and any outstanding balances due to your business by Wave 102 FM Ltd as at that date will be settled by 30th October 2017."

Mike Watson, managing director of DCT Media, told the Courier: "We're pleased to have acquired the Ofcom radio licences for Dundee and Perth, currently broadcasting as Wave 102FM.

"This addition to the DCT Media portfolio enhances our offering to advertisers and extends our reach to local audiences across Dundee, Angus and Perthshire."

The station launched in August 1999 as Discovery 102, later changing its name to Wave 102. Since 2008 it has been owned by New Wave Media, which also runs Original 106 and Central FM. Wave 102 added Heartland FM's 106.6 transmitter in Perth earlier this year, following a request to Ofcom for the stations' output to merged.

Breakfast presenter Chris Duke left the station last month, along with another presenter Jordan McKay.

Don't forget, we can send you radio news via email direct to your inbox every weekday at 11am. Just use the form below to register.



Posted on Thursday, December 7th, 2017 at 3:43 pm by UK - Reporter