Union JACK airs Andy Murray impression show

Union JACK is introducing a new show hosted by an Andy Murray soundalike.
Andy Murray's 15-0 songs starts this Sunday 21st January at 11am, with play love songs, dedications and requests.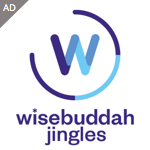 It's actually hosted by viral impressionist, Josh Berry who has appeared on BBC television, UNILAD, and radio. He's been working with Union JACK radio since summer 2017.
Programme Manager, Giles Gear, says – "What a coup! We've always been a fan of Andy's charisma, energy and all round passion, so who else to host a new show on Union JACK? Since hurting his hip, he's been looking for something else to do – stand-up comedy / motivational speaking – but this really is his calling. He's a natural".