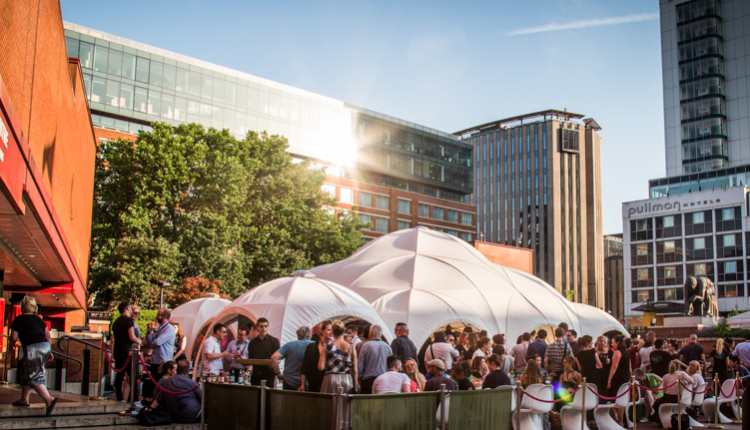 Feltz, Farage and Hartley-Brewer join RadFest line-up

Radio's importance in public debate will be covered in a session featuring Vanessa Feltz, Nigel Farage and Julia Hartley-Brewer at next month's Radio Festival in London.
Vanessa is the host of BBC Radio London's breakfast show (as well as early breakfast on Radio 2), Nigel does a nightly show on LBC and Julia took over talkRADIO's breakfast show earlier this year.

The 2018 Radio Festival takes place at the British Library on Tuesday 15th May, as part of Radio Audio Week.
The session, 'It's Good To Talk', will look at how our culture wars of 'left' or 'right', 'leave' versus 'remain', have helped define the future of radio, reviving the fortunes of the radio show phone-in as the most 'social' medium of all and allowing ordinary folk the opportunity to debate with a little more depth than 280 characters.
Julia Hartley-Brewer said: "Public debate has been revived like never before by Britain's historic decision to leave the EU. Social media has been the battleground of choice for many of the most passionate – on both sides of the argument. But most Brits, whether they are Leave or Remain, Left or Right, know that the complexities and nuances of major political events can't always be boiled down to just 280 characters on Twitter.
"Radio is the natural place to do that. It's human, it's personal, it's immediate and it has more time. All the things that have made radio such a popular medium in the past are still there today, providing a much-needed antidote to our polarised times – and showing how enduring the power of radio will continue to be for many more years to come."
Also just announced for the Radio Festival stage is BBC Director of Radio and Music, Bob Shennan, who'll talk about why radio and music needs to be in harmony – as well as looking at the importance of radio to the health of the music industry and the UK's creative economy. Martyn Ware, of The Human League and Heaven 17, will also be there to share his thoughts on the future of audio visualisation.
Previously announced speakers for the festival – this year titled "Radio – What's The Future?" include Gillian Reynolds, Christian O'Connell, Cerys Matthews, Geoff Lloyd and Ed Miliband. The day is being hosted by 6 Music's Lauren Laverne.
Find out more and buy tickets from the Radio Academy website.
Listen to Julia Hartley-Brewer's thoughts on guest selection, the gender pay gap and the current state of speech radio in the UK on this recent edition of the RadioToday Programme podcast: