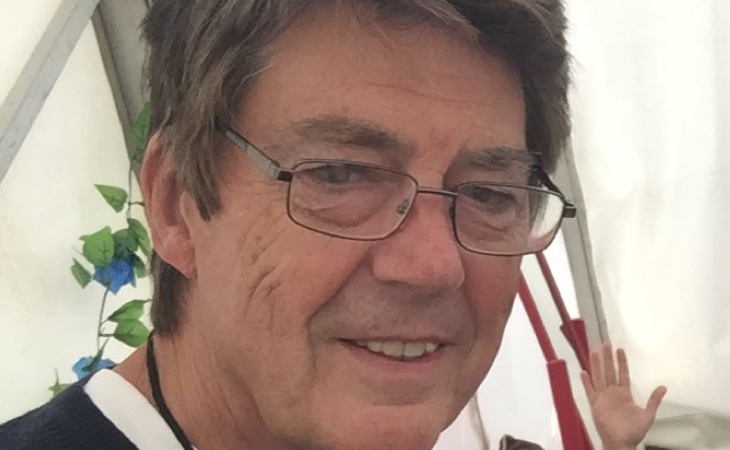 Mike Read on Twitter
Digital station United DJs has added the Portsmouth small-scale DAB multiplex to its transmission areas this weekend.
An official launch was held at an event on the Isle of Wight with presenter Mike Read in attendance. He hosted his breakfast show and a Saturday afternoon show live from the Jack Up The 80s Festival on the island.

Jack Up the 80s was a three-day event at the Smallbrook Stadium just outside Ryde, Isle of Wight. This year's guests included T'Pau, Toyah, Leo Sayer, Shakatak, Shalamar, Brother Beyond, Chesney Hawkes, Martin Kemp, Jaki Graham and the Motown Revue.
Broadcaster/DJ Pat Sharp and Wave 105's Steve Power were also hired by the event to provide DJ sets.
Two my fav 80s DJ Legends, reminds me of the good old days of the Radio 1 roadshow, let's bring it back! @patsharp @MikeReadUK #JUT80s pic.twitter.com/enjKM3uZ77

— Nadine Page (@NadineatTheWell) August 11, 2018
On air at 1.00 from Jack Up The 80s #IsleOfWight for @uniteddjsradio Outside broadcasts are good….food vouchers, flowers, bunting & endless tea. Studio take note! pic.twitter.com/HC9v2mtlvq

— Mike Read (@MikeReadUK) August 11, 2018
Backstage banter with @patsharp & #LeoSayer at Jack Up the 80s pic.twitter.com/Tpv9DVHcJF

— Mike Read (@MikeReadUK) August 11, 2018
@stevepowerdj @ALEXDYKE1 @MikeReadUK @JackUpThe80s 3 boys who truly remember the 80's! pic.twitter.com/AKfEotc5wi

— Amanda°Davies (@ladypandapop) August 11, 2018
Back from the lovely #IsleOfWight and ensconced in the @uniteddjsradio studio….top tunes until 9.00 on the breakfast show. pic.twitter.com/HZutc9LlxX

— Mike Read (@MikeReadUK) August 13, 2018
Also in Portsmouth, Skylab Radio has been added to the mux line-up.

Need a new or improved logo for your radio station? Visit OhMy.Graphics and see how awesome you can look.

Posted on Monday, August 13th, 2018 at 11:41 am by RadioToday UK