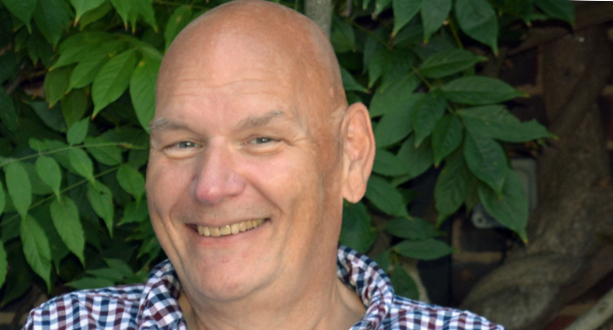 Tributes paid to radio presenter and DJ Les Adams

Tributes have been paid to current United DJs presenter Les Adams who died suddenly yesterday.
Les became known as The Mixdoctor for DMC in the 1980s, and had stints at Radio Jackie, Solar Radio and Radio Luxembourg working with United DJs founder Tony Prince, who sent the following tribute to RadioToday:
"Les, known as 'L.A.Mix', died of a fatal heart attack after driving himself to hospital on Monday morning. He had suffered with heart problems for some time and was fitted with medical warning equipment which, on this occasion, had failed to turn red, the warning to call an ambulance.
Sadly his partner Jackie Davis was in Australia having only recently been driven to the airport by Les.
The previous day Les had attended a garden party for DJs and friends of UNITED DJ RADIO the new global streaming service featuring Les and 30+ colleagues, 12 of them broadcasting from different countries. Les had discussed the medical problems he was experiencing.
Les Adams, born on the 29th November 1955, became known as The Mixdoctor when DMC (Disco Mix Club) the revolutionary DJ record label was founded in February 1983. Prior to this he had produced me as Programme Director of Radio Luxembourg in my radio programme the Disco Mix Club Show.
Les became a premier producer of club music Mixes which DMC sold exclusively to DJs promoting the record labels and paying a royalty to the industry which it still does to this day under license from the PPL/MCPS in the UK.
In 1987 Les had his big hit 'Don't Stop Jammin' under the name L.A.Mix a track he produced himself featuring his wife Emma. Later came 'Check this Out' and many remixes for other artists.
Les helped me pioneer mixing inspiring DJs around the world to become producers. He helped to judge the early DMC WORLD DJ CHAMPIONSHIPS and was to do so once again in London on 28th September this year.
It is now our intention to re-run Les' shows for the foreseeable future in the same time slot, SUNDAY 21.00 – 23.00 BST – 16.00 Central 13.00.
The following was Les' last message on social media:
"Just to let you all know I am fine and well and to thank you all for your wishes and concern. It seems a non-prescribed drug I took (legal) had a bad interaction with my heart medication causing my heart rate to rise dramatically which made me feel unwell and have palpitations.
The lesson learned is before you take something new, ask your doctor's advice and always read the label and pamphlet of the new drug if you are on other medication. Sometimes certain drugs should not be taken together!
Heart rate back to 62 bpm and all is well. The only sadness in my life is that I took Jackie Davis to the airport this morning and she is now boarding this big Singapore Airlines bird which is taking her to OZ for a three and a half week holiday. Missing her already".
Les Adams one of the greatest DJ on planet Earth ever – died … So-So-sad, sad, sad … I love his – "MixDoctor" mixes for DMC – especially '86 Kool & Gang The Throwdown mix … pic.twitter.com/lZEXyXaOI2

— DJ & Disco History (@YahuPawul) September 2, 2019
Sad just heard of the passing of DJ Les Adams known to many for his tracks under the name LAMIX and for the amazing mixes he did on Capital Radio back in the day. Hadn't seen him for some time but had plenty of laughs with him over the years – Thoughts with family and friends RIP

— Dave Pearce (@dj_davepearce) September 2, 2019
Raising a glass tonight for Les Adams may you rest in peace Sir. Thankyou for radio shows legal and not so legal Club nights Mixes Record releases Banter and so much more. Love to Les's Mum Daughter his partner Jackie and all his family friends and loved ones far and wide. pic.twitter.com/rlSah0CEg5

— Sharon Northcott (@sharonnorthcott) September 3, 2019
Sad news that the original mix doctor Les Adams passed away hugely influential in my early career as a dj here's one of his finest tracks thanks for the music 🎧 https://t.co/zGc9MdwGK7

— Mark Freejack (@markfreejack) September 3, 2019
Really sad to hear about the passing of Les Adams. Recently heard on Solar Radio, Les' name was one of the first I came to know when it came to soul and funk mixes, thanks to John Thomson's DMC subscription. I grew up with John's huge selection of 12" "DJ Members Only" mixes.

— 🏴󠁧󠁢󠁳󠁣󠁴󠁿 Stephen Howie 🍀 (@SoulfulScotsman) September 2, 2019
Les Adams the (LA) mix doctor who brought great pleasure to music lovers and remixed music at its best has sadly past away. R.I.P. dear friend you have passed but your memory and music lives on 🙏 Funk 85 (DMC Mix by Les Adams December 1985) https://t.co/erjwdIp1n5 via @YouTube

— Tony Patti (@The_Tony_Patti) September 2, 2019
Just read Les Adams aka The Mixdoctor and L.A.Mix has passed away. Quite shocking news as I was listening to last weekends Dancefloor Classics show (broadcast Saturday night 8-10pm on Solar) this morning via Mixcloud. Les was one of the early UK… https://t.co/qW5S7s6NRh

— Joey Negro (@JoeyNegro) September 2, 2019
R.I.P. Les Adams. Very sad news. Just recently spoke to Les on messenger and was going to give him a call for a catch-up. Gutted. This man inspired many of us along with Froggy with his mixing skills. RIP Les 🙁 — feeling sad

— CJ Mackintosh (@cjmackintosh) September 2, 2019
Join our WhatsApp messaging service

To receive WhatsApp messages from RadioToday with occasional news headlines and breaking news alerts, send a WhatsApp message starting with 'Yes' to 01612621004.

Then add the number to your phone contacts as 'RadioToday' for this service to work. This is a private list and your number won't be shared with other users or organisations.
Les Adams passed today, loved 'Coming Back For More' but this was a brilliant tune from the album. UK dance legend. RIP.

L.A. Mix 'We Shouldn't Hold Hands in the Dark' https://t.co/LrOVwNsROx

— James Eldon (@jreldon) September 2, 2019
big big BIG Hacienda record in 1989, RIP Les Adams

L.A. Mix Featuring Kevin Henry – Love Together (Banji Lovers Dub) https://t.co/Z132GPtvJz

— Tom Wainwright (@tom_wainwright) September 2, 2019
Shocked and very sad to hear the news that DMC Legend Les Adams has passed away. 😞 My condolences to his family. R.I.P 🙏

— John Matthews (@UNDERCOVER_JM) September 2, 2019
Farewell to my favourite cantankerous industry dude who I affectionately called " VICTOR MELDREW" and was instrumental to shaping many a DJ career not only here in the UK but around the world! Rest easy Les Adams and say hi to James for me ❤️

— Jon Jules (@therealjonjules) September 2, 2019
Les Adams R.I.P. 💔 pic.twitter.com/ZVk8Kfoz0w

— Cheri Class (@CheriClass) September 3, 2019
Les Adams RIP pic.twitter.com/D5e5oRE4L1

— Jamie (@seajamiron) September 3, 2019
Terrible news about Mr Mixmaster Les Adams .. Who sadly passed away this morning 😢 R.I.P Les x

— Derek Kaye (@DegsyKaye) September 2, 2019
Shock new the very sad news that

Dj / radio presenter Les Adams has passed away this morning from a Heart Attack our love and thoughts are with Jackie right now

— Nigel Fox (@DjNigelFox) September 2, 2019
Latest OnAirNews… Such sad news, we lost a lovely man, such a talent, one of our United DJ family. RIP Les Adams. xx https://t.co/5sMhCg2cHD pic.twitter.com/LUEimu1Qo0

— Tracey_Lee_OnAirCoach (@traceyleemedia) September 3, 2019
Sad to hear today that Les Adams has passed away. A huge figure in the London dance music scene. He will live on in tunes such as "Love Together" #RIPhttps://t.co/XMkJuW4g54

— Steve (@StevieNookz) September 2, 2019
R.I.P. Les Adams aka L.A. Mix who has died today.

I knew him primarily from his cut & paste track, Check This Out but he was also a highly-regarded professional DJ since 1979 and was one of the first DJs in the UK to adopt "beat matching". pic.twitter.com/DD5PXK2WtS

— Repo136 (@ageingbboys) September 2, 2019
Such shock news on hearing of the passing of Les Adams a true DJ legend RIEP Les😢 we had an amazing day with him at his studios a few years ago pic.twitter.com/8HtzR4xSmT

— Gazza Moore (@garymoore821) September 2, 2019
Join me from 8-10pm for the Outer Circle @solarradio Soul jazz & hip-hop beats in hour 1 then soulful house plus a little musical tribute to Les Adams RIP in the last segment X pic.twitter.com/Pc47PAdWMm

— Steve Johns (@johnsie68) September 3, 2019
Don't you worry Les Adams I'll stand our corner regarding using computers to DJ on… 💜💜💜

— Mike Vitti (@michaelvitti) September 2, 2019
Shocked to just hear the sad news about the death this morning of DMC legend Les Adams, a pioneering producer and mixer and radio presenter, absolutely loving guy and an inspiration to many djs and producers. RIP LA Mix

— BUZZ CHART (@BUZZCHART) September 2, 2019
Shocked and saddened to hear of the death of one of my DJ influences and the original Mixmaster #Les Adams. Fortunate to work with him at @solarradio back in my London days. His mixes got me through some amazing gigs. RIP Mixmaster. 💔 pic.twitter.com/pEqAJm1fsj

— Gary Stevens (@GaryStevens1024) September 2, 2019
RIP Les Adams. Broadcasting will be poorer without you. pic.twitter.com/9sAlHAKjLW

— Chris Pike (@thefunkyfish1) September 2, 2019
Posted some personal thoughts on my @facebook page y'day regarding the passing of Les Adams – mixer extraordinaire, DJ, producer & all-round mensch. The world will be a quieter place without him. #RIP pic.twitter.com/XWREqOxFCS

— Brian Hurst (@soulandjazz) September 3, 2019
Absolutely gutted to read about Les Adams' passing. I first heard his mixes on Jeff Young's Radio 1 show & Carl Kingston's Soul Show on Radio Aire in the late 80s. His LA Mix record 'Love Together' was essentially a UK version of the New Jersey sound, and I loved it. RIP. https://t.co/h2AOu9aD4O

— Paul Woolford (@PaulWoolford) September 2, 2019