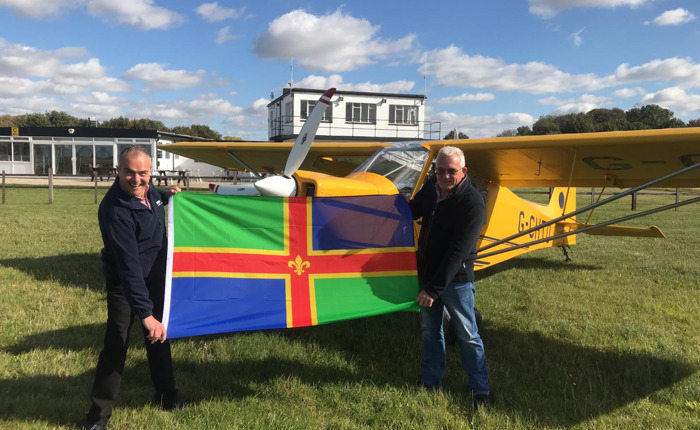 Presenter Melvyn Prior flies the Lincolnshire flag

BBC Radio Lincolnshire mid-morning presenter Melvyn Prior has taken to the skies as part of the station's celebrations for this year's Lincolnshire Day.
Melvyn was flying the Lincolnshire flag over the county in a yellow plane as a tribute to the people of Lincolnshire who are known as Yellowbellies.
He took off from Wickenby Airfield just before 1'oclock in a single-engine two-seater light plane; a RANS S7, flown by its owner, Tony Bell. The presenter took to the air with the Lincolnshire flag, flying over central Lincolnshire for 30 minutes.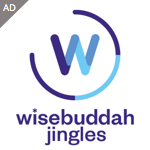 Melvyn's show also featured updates from Lincoln Central Market where fellow presenter Amy Claridge was cooking up a Yellowbelly curry, specially created for the day by city street food experts, Curry Jacks.
"That was an amazing Lincolnshire Day experience. Literally flying a Lincolnshire flag over the county. And not only that, but to do it in a yellow aircraft over Yellowbelly county made it extra special!," Melvyn added.
The station has also confirmed that it will launch its first ever community awards. The BBC Radio Lincolnshire Make A Difference Awards.
The winners will be announced at a special awards ceremony to take place in Lincoln on March 27 2019. The overall winner will be presented with the Yellowbelly Award, designed by art students from Lincoln College.
Charlie Partridge, Editor of BBC Radio Lincolnshire: "I was really keen that as a station we celebrated Lincolnshire Day both on and off air. When Melvyn came to me with his idea to fly the Lincolnshire flag from a plane over the county I thought it was fantastic idea but glad it was him up there and not me! I hope the listeners were out there giving him a wave.
"The community awards are a chance to recognise the amazing things that happen in Lincolnshire. The people are what makes this county and we want to recognise the remarkable things that people do to make a difference."