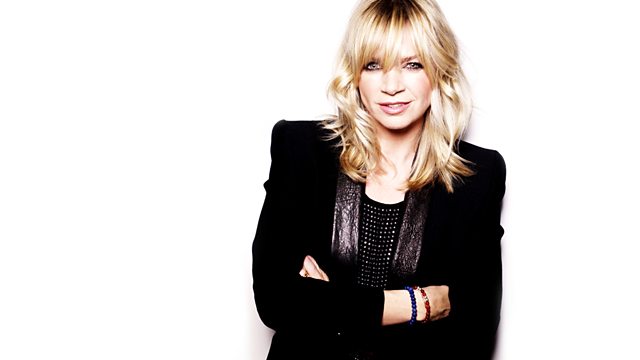 Zoe Ball will take over as the new permanent presenter on the BBC Radio 2 Breakfast Show from 2019, Chris Evans has announced on-air.
Chris announced a month ago that he was leaving the show and then revealed he was joining Virgin Radio UK from the New Year. A newspaper report two weeks ago suggested that Zoe had been offered the Radio 2 gig – to present Europe's biggest radio show.

Zoe started on Radio 1 breakfast on the same day that Chris did the original Virgin Radio breakfast show back in 1998.
Zoe says: "I'm absolutely thrilled to be following in the giant footsteps of Chris Evans as the host of the Radio 2 Breakfast Show. To be the first woman to present this very special show is both an honour and privilege. Believe me, I'm not underestimating the enormity of the task ahead, to follow not one but two of my broadcasting idols, into such a well-loved show is somewhat daunting but I hope, in the same way that Chris made this show his own after taking over from the wonderful Sir Terry Wogan, that with a top team alongside me, I can bring the fabulous Radio 2 audience a show they want to wake up to."
Lewis Carnie, Head of Radio 2 says: "I'm delighted that Zoe is the new host of the Radio 2 Breakfast Show as she's a hugely talented and much loved presenter who brings over 25 years broadcasting experience to the network. She's already built a loyal audience via her Saturday afternoon show, and I know she'll be a huge hit with the listeners."
Zoe has been at Radio 2 since 2006, including as a swing presenter covering for Chris Evans, Ken Bruce and Dermot O'Leary. She did the Saturday early morning show 2009-2012 and has presented Saturday afternoons since March 2017.
Bob Shennan, Director, BBC Radio and Music (and former Radio 2 controller) says: "The Radio 2 Breakfast Show is arguably the most coveted job in UK radio with a long and illustrious history, and I'm thrilled that the baton is now passing to Zoe, who I know will make the show her very own."
Radio 2 says Sara Cox will continue to be the main deputy for the breakfast show, presenting it 10 weeks each year when Zoe is off. A new presenter will also be announced soon for Zoe's Saturday afternoon show.
Listen to the announcement from Wednesday morning's show