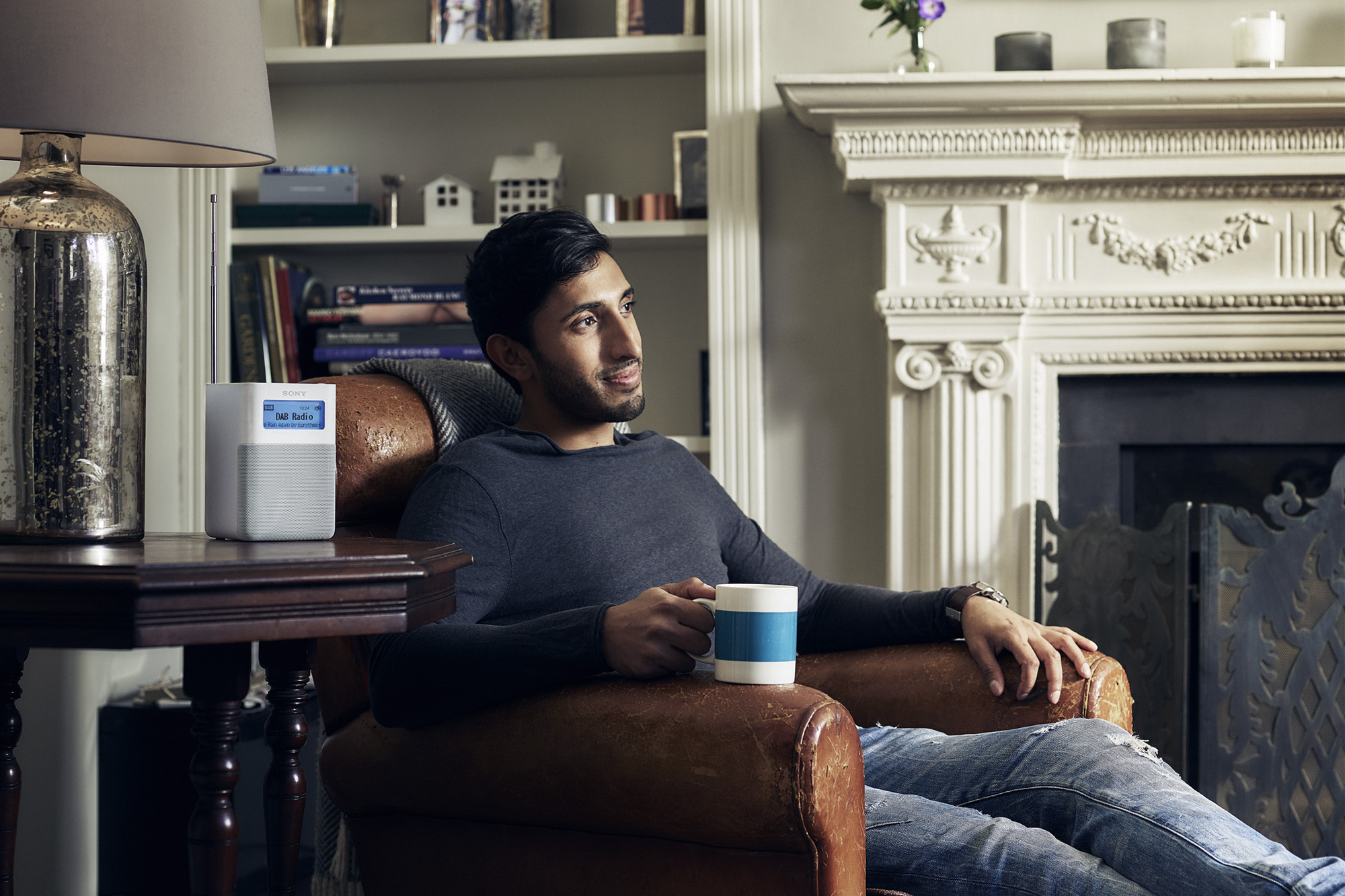 A group of community radio stations has jointly condemned a report commissioned by industry body Radiocentre as inaccurate and misleading.
The report, written by David Lloyd and published by Radiocentre, explains the current state of small-scale radio and suggests more regulation for the sector.

In the joint statement, the group says: "At a time when Radiocentre has been lobbying hard and successfully achieved further deregulation for the commercial radio sector in recent weeks, it seems strange that they would argue for a huge increase in regulatory burden to be placed on the community radio sector.
"The report makes a number of baseless allegations, including raising the possibility that stations may have attributed revenue to online services, taken cash payments or direct payments to contributors to circumvent the strict rules in place by the broadcast regulator regarding on-air advertising. No stations are named in the report nor are any examples given.
"The report also appears to undermine the crucial social gain work undertaken by the vast majority of stations, and in places even suggests that this should be relegated away from the FM airwaves and placed onto online podcasts instead. Commercial radio should not be threatened by the presence of community radio stations who, through key commitments and existing regulation, are both required to and are happy to deliver high levels of social gain for the areas they provide a valuable lifeline to.
"At a time of increasing co-location and programme sharing between commercial radio licences, which we have not objected to, community radio could in some cases be left as the 'last station in town' providing a crucial local service. An implementation of the recommendations in this report would jeopardise this and we urge the broadcast regulator to take its own view on the matter rather than that of the commercial radio lobby group."
The Community Media Association also responded to the report saying it offered 'an unusual perspective on the way that community radio in the United Kingdom is perceived to operate that few people in the community radio sector would recognise'.
Lucinda Guy, Chair of the Community Media Association says: "Every day around the UK, community radio studios are opening their doors to all kinds of users, offering a welcoming space where people can speak in their own languages, bring their babies and dogs along, get support for mental health problems, and broadcast deep meaningful discussions about the things that affect their lives. This tiring, complex work is undervalued, underpaid and immensely fulfilling.
"In a changing world of media, where listeners can access the music they love via online platforms, communities are taking radio down a path little explored in previous generations, but absolutely in tune with current concerns about loneliness, media ownership, misinformation and the importance of vibrant and sustainable local economies."
The Community Media Association says it welcomes any opportunity to work with commercial organisations, public service media providers, and all levels of Government, that have an interest in civic engagement, social value investment, and democratic participation in the life of our communities.
In response, Radiocentre Chief Executive Siobhan Kenny said: "We are sorry that the directors and managers of 48 community radio stations appear to misunderstand not only the motivation and the conclusions of David Lloyd's in-depth report but also the role of Radiocentre. As we said on publication, we commissioned the report at this critical time to stimulate a debate on the future of small-scale commercial radio and community radio in the UK. We look forward to having that debate with our friends in the community radio sector."
David Lloyd, author of the report, will be our guest on the RadioToday Programme podcast next week to offer his reaction.
The radio stations unhappy with the report are:
Darren Dorrington, MKFM, Milton Keynes
Nathan Spackman, BRO Radio, Barry, Vale of Glamorgan
Philippa Sawyer, Wycombe Sound, High Wycombe
Kevin Scott, Voice FM, Southampton
Kath Lord-Green, Ribble FM, Clitheroe
Martyn Haynes, WCR FM, Wolverhampton
Matthew Sargeant and Andrew Cope, Stafford FM, Stafford
Julian Swift-Hook, Kennet Radio, Newbury and Thatchum
Tim Ashburner, Marlow FM, Marlow, Buckinghamshire
Chris Ruff, Neil Povey and Pat Bradley, Hailsham FM, Hailsham
Ian Perry, Erewash Sound, Ilkeston, Derbyshire
Jim Keddie, TD1 Radio, Galashiels, Central Borders
Paul Crockett, Matthew Garrod and Paul Hopper, The Voice, Barnstaple, Bideford & Ilfracombe, North Devon
Dave Sommers, Harbour Radio, Great Yarmouth
Andy Green, David Matthews, Chris Collman and Julie Green, ExmouthAiR Radio, Exmouth, Devon
Jerry Bradford, Burgess Hill Radio, Burgess Hill
Jeremy Gartland, Zetland FM, Redcar and surrounding areas in East Cleveland
Jonathan Morrell, Pride FM, Newcastle and Gateshead
Steven Normyle, Beyond Radio, Lancashire
Nick Dent and Dave Pascoe, Coast FM, Penzance, Cornwall
Tam Curry, CamGlen Radio, Cambuslang & Rutherglen
Jon Sketchley and Jan Sketchley, Hermitage FM, Coalville, Ibstock & Ashby de la Zouch
Alex Jenkins, Celtic Music Radio, Glasgow
Sue Bright, Hot Radio 102.8, Poole
Chris Brookbanks, Beyond Radio, Lancashire
John Weller, Nevis Radio, Fort William
Nick Mallinson, Seahaven FM, Newhaven and surrounding areas
Peter Flynn, SFM 106.9, Sittingbourne
Ronny Davies, Pulse Community Radio, Barrhead
Jonathan Cohen, First FM, OX4 area of Oxford
Mark Blackman, Canalside's The Thread 102.8 FM, Bollington
Tom Walker, Black Country Radio, Stourbridge
Andy Coote, The Source, Falmouth and Penryn
Brian Dobson, Black Cat Radio, St Neots
Greg Butler, Cambridge 105 FM, Cambridge
Chris Jones, Harborough FM (Hfm), Market Harborough
Barry Clark, Witney Radio, Witney and immediate surrounding area
David Sharp, Academy FM 105.9, Folkestone, Kent
Ian Hickling, BGFM, Brynmawr, Blaenau Gwent
Jane Hughes, Cannock Chase Radio, Cannock and Rugeley, Staffordshire
Jeremy Rees, Radio Cardiff, Cardiff
Ryan McClean and Julie MacLeod, RWS FM 103.3, Bury St Edmunds
Lee Quinn, Eden FM, Penrith
Tim Cooper, GTFM Pontypridd, Pontypridd
Eddie Stuart, KCR, Moray
Paul Golder, Phoenix FM, Brentwood
Stu Wright, Tone FM, Taunton, Somerset
Alan Walters, Gravity FM, Grantham
Need a new or improved logo for your radio station? Visit OhMy.Graphics and see how awesome you can look.

Posted on Thursday, November 8th, 2018 at 10:31 am by Matthew Hardman