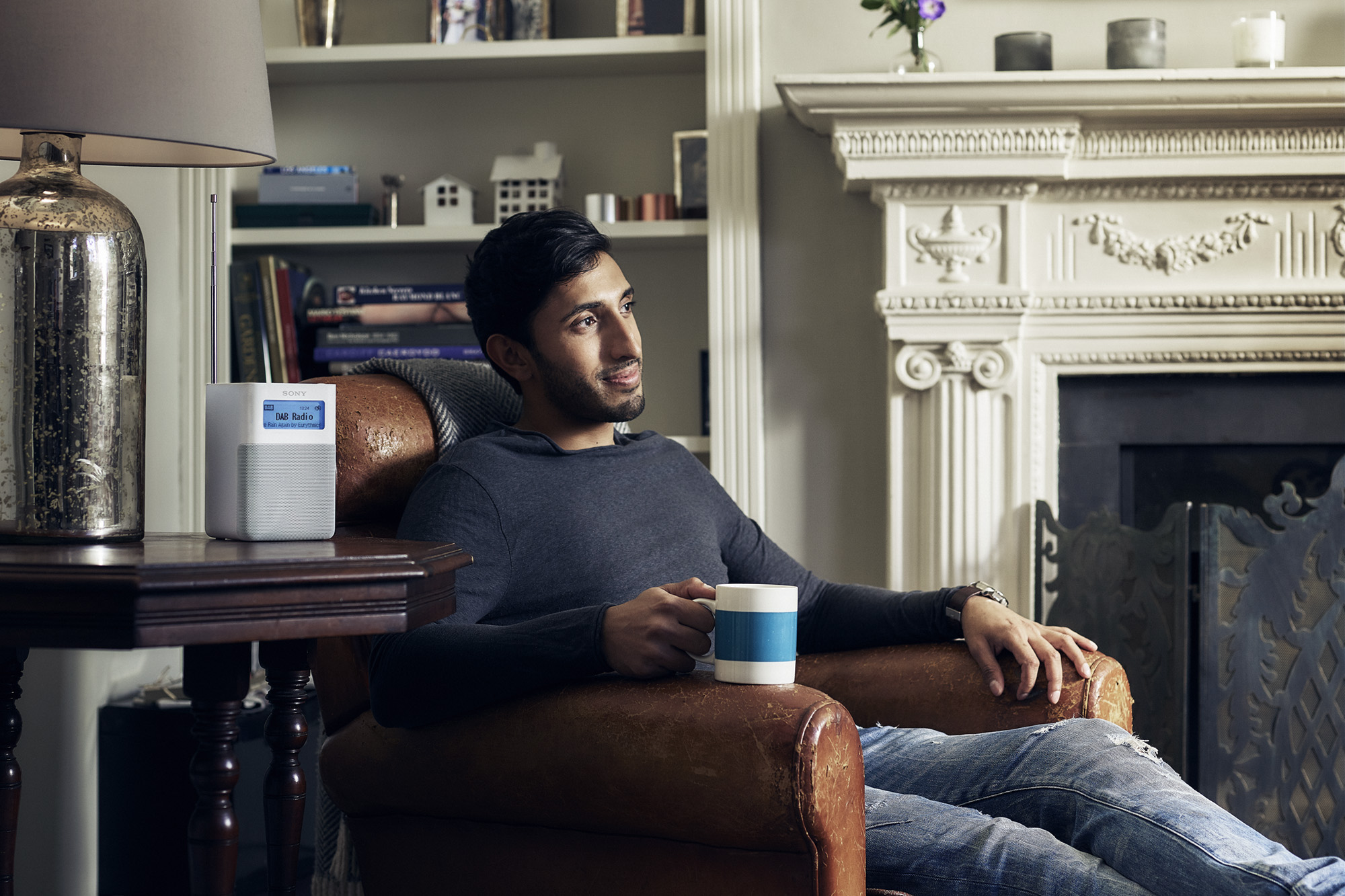 In reaction to an opinion piece in a recent RadioToday newsletter about community radio breaches, the Community Media Association takes the opportunity to highlight just some of the good things going on.
Both breaches occurred months BC – Before COVID – and are merely two mistakes in a plethora of best practice activity from more than 300 on-air stations.
Put simply, there is not enough space to list all the good things that community radio is achieving with limited means and under very difficult circumstances but let's highlight a few to counter last week's picture.
Gateway 97.8
Launched a project in partnership with Basildon Round Table, called 'On The Radio' to help vulnerable local residents.The community radio station is distributing radiosets to residents who are over 70 and isolating. The free radios has Gateway, on 97.8FM, as a saved pre-set.
Gateway 97.8 recognises that radio is a vital source of news information and companionship in these times. This initiative has now received further support from The National Lottery Community Fund to extend the project.
Unity 101
In Southampton, Unity 101 has raised enough funds in donations for 'Protect Your FrontLiners' to buy three 3D printers to make visors for GP surgeries, pharmacies and care home staff to help keep them safe. The station has seen an increase in volunteer participation and has been broadcasting information and health messages in a range of community languages. Unity 101 has recently received funding to build portable home studios to enable more volunteers to contribute who may be self-isolating due to health and family circumstances. "Good News, Good Stories" hosted by Ram Kalyan, is a show broadcasting telephone conversations with guests talking about the support and help they are providing during the crisis. So far, Unity 1010 has broadcast nearly 100 phone interviews.
Lionheart Radio
Anne Howie of Lionheart Radio in Alnwick, Northumberland told the CMA, "Following the coronavirus lockdown, we lost access to our studio premises but manage to maintain a wide range of programming through our volunteers recording their shows at home shortly before transmission – which we are then able to schedule and upload remotely onto our playout system. Our more experienced volunteers are acting as mentors to newer and less technically experienced colleagues.
Paradoxically, lockdown has brought the volunteer community closer together, and has engendered increased contact from our listeners.
Our programmes have included a significant amount of community related information on initiatives to support residents and businesses through the pandemic. Our presenters also major on bringing an upbeat vibe to their shows. Some have increased their on-air hours.
There is strong evidence that listener numbers have increased and there has been very positive feedback on, and media coverage of, what we have been able to achieve."
Ujima Radio
Donald McTernan, a Director at Ujima Radio in Bristol reports, "Our listener numbers are growing. Both the Mayor and the City Councillor who is in charge of public health services now appear weekly on-air to speak directly to our communities because we are seen as the direct channel and voice of the community. Recognition of that fact has led to them inviting Ujima and BCfm to come in and talk about how they can help resource and support us.
We are starting our £130,000 "Black & Green" environmental project funded by the National Lottery. We are creating the Ujima Learning Zone – a culturally specific youth and community educational resource and we are developing several new projects to plug gaps in local services including buying tablet devices for senior citizens".
Ribble FM
Lee Roe, Station Manager at Ribble FM, is coordinating the delivery of fresh bread, food parcels, and PPE to frontline NHS staff in Clitheroe and the surrounding area. In their own words, "As a community station for the Ribble Valley we not only provide great entertainment, news and events info, but much needed help to those who need it. The food parcels are on their way !!!!!!!"
Riviera FM
Riviera FM in Torquay has 20 presenters working remotely from home using voice tracking with occasional live segments and telephone interviews. The station operates a service from 7am – midnight, 7 days per week and is working with the NHS, the Torbay Council, the police, the local Community Development Trust, passing vital information regarding local help lines that receive up to 1000 calls per week.
Radio Ninesprings
Steve Haigh in Yeovil says "We're broadcasting more hours here at Radio Ninesprings, with all presenters working from home studios, including myself doing a local Yeovil and South Somerset news bulletin on each half-hour, 7 am to 7 pm, weekdays. In terms of programming, we've increased our original local programming and we're now exceeding our Key Commitments. The big increase in our output has been of public service announcements. Radio Ninesprings is playing ads and running community news for Somerset Clinical Commissioning Group, Yeovil Hospital, Somerset County Council, South Somerset District Council, the Samaritans, MIND – and running a funding appeal on behalf of St John Ambulance which was sent to all Somerset's CR stations.
Awaz FM
Awaz FM in Glasgow has been broadcasting public health information about COVID-19 and news information from the Scottish government to the community in multiple languages. The station has teamed up with local charities to donate fish and chip suppers to the paramedics, control centre workers, and NHS drivers at Queen Elizabeth University Hospital. Additionally, during Ramadhan Awaz FM has linked with Glasgow's community to raise over £50,000 for local, national and international charitable causes.
Wycombe Sound
At Wycombe Sound Philippa Sawyer says, "Listening is up across the schedule with listeners reporting they had found us during lockdown and haven't switched off since. Our entire team is working remotely including the team linking together to provide tech facilities such as live phone interviews and pre-records. The added benefit of remote working is that we can have live presenters later into the night without security worries. Some of our late night presenters are in their 70s and have huge audiences so live rather than pre-rec has proved very popular.
We've given away thousands of pounds worth of free airtime to local charities and community groups, so they can spread the word about their services and appeal for help. One interview with the local foodbank generated more than 70 emails of help and donations within a few hours. Our programmes are packed full of interviews with local organisations keeping listeners up to date.
We're just preparing to roll out new recovery packages to local businesses and of course we are ready with the OB kit for whatever local events are able to go ahead later in the summer!"
And finally in this brief roundup of the sector…
Somer Valley FM
Somer Valley FM, with the Somer Valley Education Trust, is raising money for the Radio Academy's Audio & Radio Emergency Fund. The Emergency Fund is set up to provide short term financial support to active audio and radio freelancers facing significant financial hardship as a result of the COVID-19 crisis.
This is just a small selection of best practice carried out by Community Media Association members across the Country. And this is just the tip of the iceberg!There is not enough space here to do the sector justice and report on all of the good things that we have heard from across England, Wales, Scotland, and Northern Ireland.
However, many stations have seen advertising revenues fall by 80-90% – "fallen off a cliff" was one description. Spring and summer bookings for outside events have been cancelled – "decimated" as one member put it.
The Community Media Association has heard of at least one Station Manager who has complied with the lockdown restrictions by sleeping overnight in his station in order to keep things going. Some support has been provided by DCMS via the Community Radio Fund – but this is not new funding and the woefully low total budget for the year has been raided to support stations that are facing immediate hardship.
What is clear is that the overwhelming majority of stations have stepped up and are playing their part supporting their communities and broadcasting the Government's public service announcements for little to no remuneration. This has to change in the 'new normal' ahead of us.
This pandemic has shown that we need connection, community and trusted voices to bring us news, stories, and entertainment. And community radio will continue to deliver but only if, collectively, we are prepared to nurture and support it.
The above opinion piece was written for RadioToday by Bill Best, Operations Director at the Community Media Association. Follow the Community Media Association on Twitter @community_media
---
Posted on Wednesday, May 27th, 2020 at 9:30 am by Guest
---