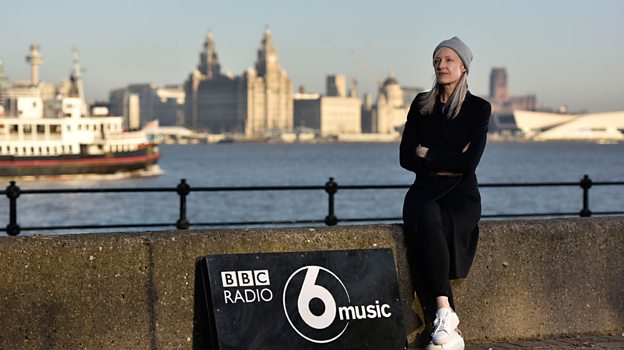 BBC Radio 6 Music Festival chooses Liverpool

Lauren Laverne has announced that Liverpool will be the host city for the 6 Music Festival 2019, taking place in venues across the city from Friday 29 to Sunday 31 March.
Mary Anne Hobbs will broadcast her show live from 10.30am-1pm from Bluecoat, Liverpool's centre for the contemporary arts and the oldest in the UK. She will hear from Anna Calvi, Villagers, Craig Charles and Clinic and there will also be live performances from The Coral, Stealing Sheep and poet Amina Atiq.

Mary Anne Hobbs says: "Ever since The Beatles came together as teenagers in 1957 and changed the musical landscape for all time, Liverpool has been a city that has inspired generations of musicians. I'm excited that we have a chance at the 6 Music Festival to explore the Liverpool scene in 2019."
On Thursday 28 March, Steve Lamacq will be broadcasting his show, including Round Table, from The Cavern Club in Liverpool followed by a live event in the evening from BBC Music Introducing as part of BBC Radio 6 Music Festival, hosted by 6 Music's Tom Robinson and Dave Monks from BBC Music Introducing in Merseyside.
Paul Rodgers, Head of 6 Music, said: "Liverpool has a marvellous musical heritage and will be a perfect host city for the 6 Music Festival 2019, which will feature a great range of artists from Liverpool and beyond, playing across several venues in the city. If you can't get to a gig, we hope you'll enjoy the Festival and the alternative spirit of 6 Music across BBC Radio 6 Music, BBC Sounds, BBC Four and the BBC iPlayer."
Director of Culture for Liverpool, Claire McColgan, says: "Liverpool is a city with music running through its veins and as a UNESCO City of Music we understand the importance of shining a spotlight on our heritage, the current scene, and up-and-coming talent. We're delighted that 6 Music Festival is heading to Liverpool in March, a city with a thriving music scene and an unrelenting appetite for live music."
Previously, the 6 Music Festival has visited Belfast as part of BBC Music's Biggest Weekend (2018), Glasgow (2017), Bristol (2016), Tyneside (2015) and Salford (2014).
More info, including artist line-up, can be found at bbc.co.uk/6musicfestival.