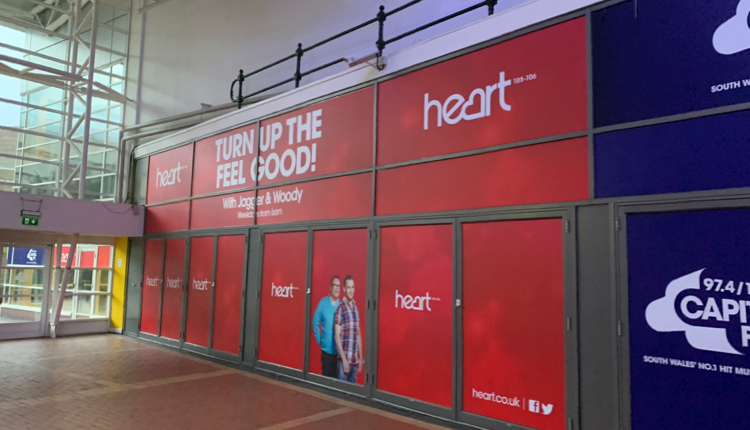 Five Capital and Heart stations in Wales will need to continue providing their own drivetime programmes, despite Ofcom creating an "Approved Area" for the entire nation.
In the new approved area, under normal circumstances, Heart in Cardiff and Heart in Wrexham would be able to share all programmes because they are in the same approved area, similarly with Capital.

But whilst Global owns Heart South and Capital North, they can't share programmes with Heart North and Capital South, because those are owned by Communicorp.
Ofcom says stations can only share all programmes within approved areas if there is a common owner. The localness guidelines state a station owner must be able to prove they have control of their own output.
In addition, Capital Cymru will continue providing Welsh-language programmes meaning a separate breakfast, afternoon and drive show for Caernarfon.
The presenters for the local drive shows have not yet been announced.
The same rule applies in the North West of England – with Communicorp-owned Smooth NW unable to share its three-hour local show with Global-owned Smooth Lake District. Global will instead provide a drivetime show for Kendal and Windermere from its office in Manchester, having already announced the closure of Kendal and Lancaster buildings.
RadioToday's take
In the North West, it's unknown if Global knew this situation would arise when buying Lakeland Radio. The industry assumed it would become a relay of the larger NW station once rules were relaxed. Official coverage for Smooth NW ends in North Lancashire just before Lakeland Radio's starts.
It turns out the tiny Kendal licence, with a TSA of just 51,000 people, can share a breakfast show with England and Scotland but can't share a drivetime show (or other daily three hour show) with Manchester.
In Wales, these stations under the same brand in Cardiff and Wrexham can share breakfast with London and Edinburgh, but not drivetime with each other, due to ownership rules.
I suspect this particular common ownership rule is something Global and Communicorp will be fighting against should the opportunity arise. One way to get around it, for now, would be an asset swap – where Global would own the same brand in the South and the North, and likewise with Communicorp.
So, once the network breakfast shows kick in, the five drivetime shows for the population of Wales, one for Capital South, one for Heart South, one for Capital North and one for Heart North, plus breakfast and drive on Capital Cymru, will continue.
Are you affected by the news from Global? Let us know if you are out of a job this year because of it and we'll do what we can to help.